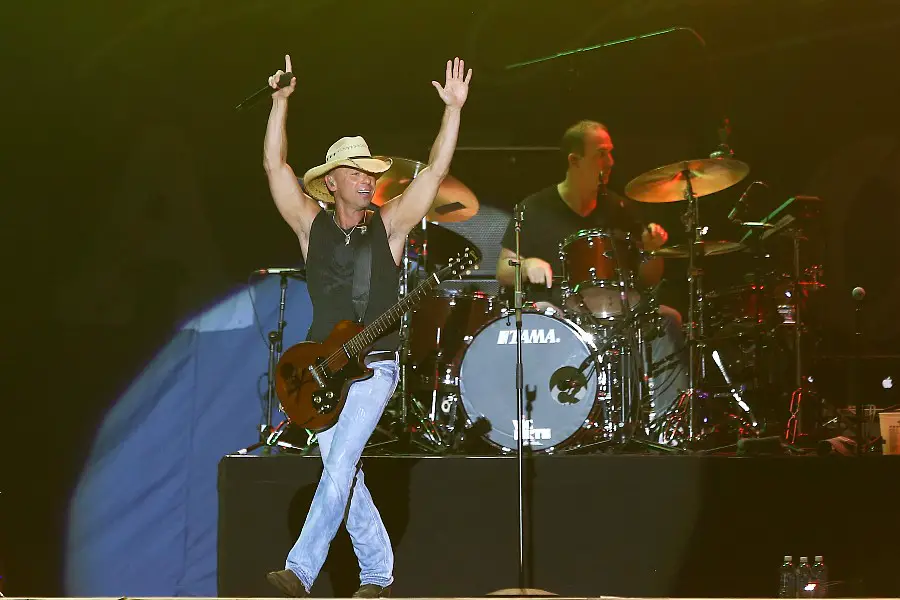 For Kenny Chesney every day of the last 20 years has been a gift, and one that he doesn't take for granted. On September 11, 2001, Chesney was scheduled to be in the heart of New York City to film a video, which ultimately got canceled — a seemingly minor decision that ultimately saved his life.
"We played a fair in Pennsylvania on Sept. 10, and we were supposed to have driven from Pennsylvania into New York City that night and start shooting my video that morning, basically a block away from the World Trade Center the morning all this happened," Chesney tells CMT. "But we canceled the video a couple of weeks before then, and I'd forgotten all about it. And I woke up that morning, I was on the bus. I think we were traveling through Virginia, and I went up to the front of the bus and turned the TV on to CNN and saw what had happened."
Chesney was in shock that the United States had come under attack, and then he had the sobering realization that he could have been in New York City when the planes hit the World Trade Center.
"It didn't hit me at first," Chesney recalls. "I was laying on the couch, just watching this and couldn't believe what I was seeing, and I thought, 'Oh, my God.' I said, 'We're supposed to be there.' It was a weird feeling. I've always believed in guardian angels, but it really makes you believe that there's something up there. I'm glad we weren't there. I mean, I feel for everybody that was there. I think we've all been changed forever by it."
Chesney made the difficult decision to cancel his Chillaxification Tour, which was originally scheduled for 2020 and then rescheduled for 2021. Instead, Chesney plans on returning to touring in 2022, with his Here and Now Tour.
"Like it does for everyone, the idea of music, live music, fills me up," Chesney says. "Nothing is so in the moment, so completely alive. I want to start 2022 with the awesome rush that embodies everything playing for No Shoes Nation is. We're calling the tour Here And Now 2022, because when we get together, there is only the present – and it's so electric and good, I know I don't want it to end. I just want to be 100 percent there with all of you."
Find tour dates at KennyChesney.com.