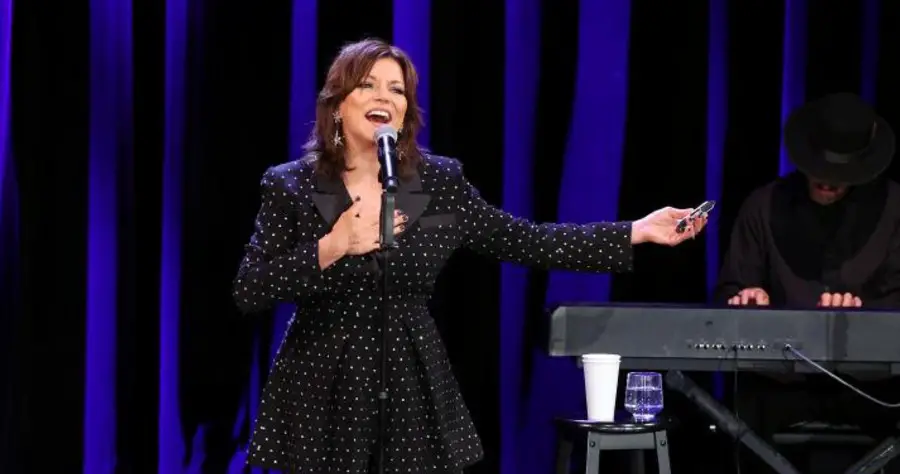 Martina McBride knows the exact moment she decided to move to Nashville and pursue a career in country music. Newly married, to engineer John McBride, the Kansas native was competing in a contest with her family, as part of the Schiffters, where her love of performing began, when she realized her dreams and ambitious extended far beyond her home state.
"[My family] had never entered any kind of contest, but for some reason we entered this Battle of the Bands, and Dad asked me if I'd come back and sing with them," McBride recalls to Music Row. "My husband, John, engineered the show and he recorded it on a cassette. During the break we went out to our car and listened to the cassette and it just hit me. I was like, 'This is what I want to do.'
McBride, who had been singing in local rock bands, realized in that moment that her heart was really in country music.
"I love to sing all kinds of music," McBride shares. "And up to that point, I had been singing all kinds of music, but that was the moment that I knew that this is where I wanted my focus to go. It feels like home to me and it was always my dream as a kid. That moment was a realization that this is what I wanted to do: I wanted to pursue a career in country music. I went back inside the building and told my mom that night, and we ended up moving to Nashville a few months later."
McBride and her husband moved to Music City, but she still had to get creative — and a little bit deceitful — to get a record label to listen to her music.
"I was singing demos, waiting tables and selling t-shirts for Garth [Brooks] at the time, and I had heard from a friend of mine at a publishing company that RCA was looking for a female artist to sign and they had three contenders," McBride shares. "Another friend of mine had said that they don't take any unsolicited material, so you can't just walk in and drop your tape off. He said a little tip is when you drop your envelope off at the front desk, write 'requested material' on it. That'll get it past the front and get it to the A&R person.
"So I did that," she recounts. "I went to Kinko's and got a bright purple envelope and my husband wrote 'requested material' with a phone number. About two weeks later we got a phone call that they had heard the demo and they wanted to have a showcase."
McBride is currently on the road, serving as the opening act on Blake Shelton's Friends and Heroes Tour. Her Greatest Hits: The RCA Years, available on vinyl, is out now.