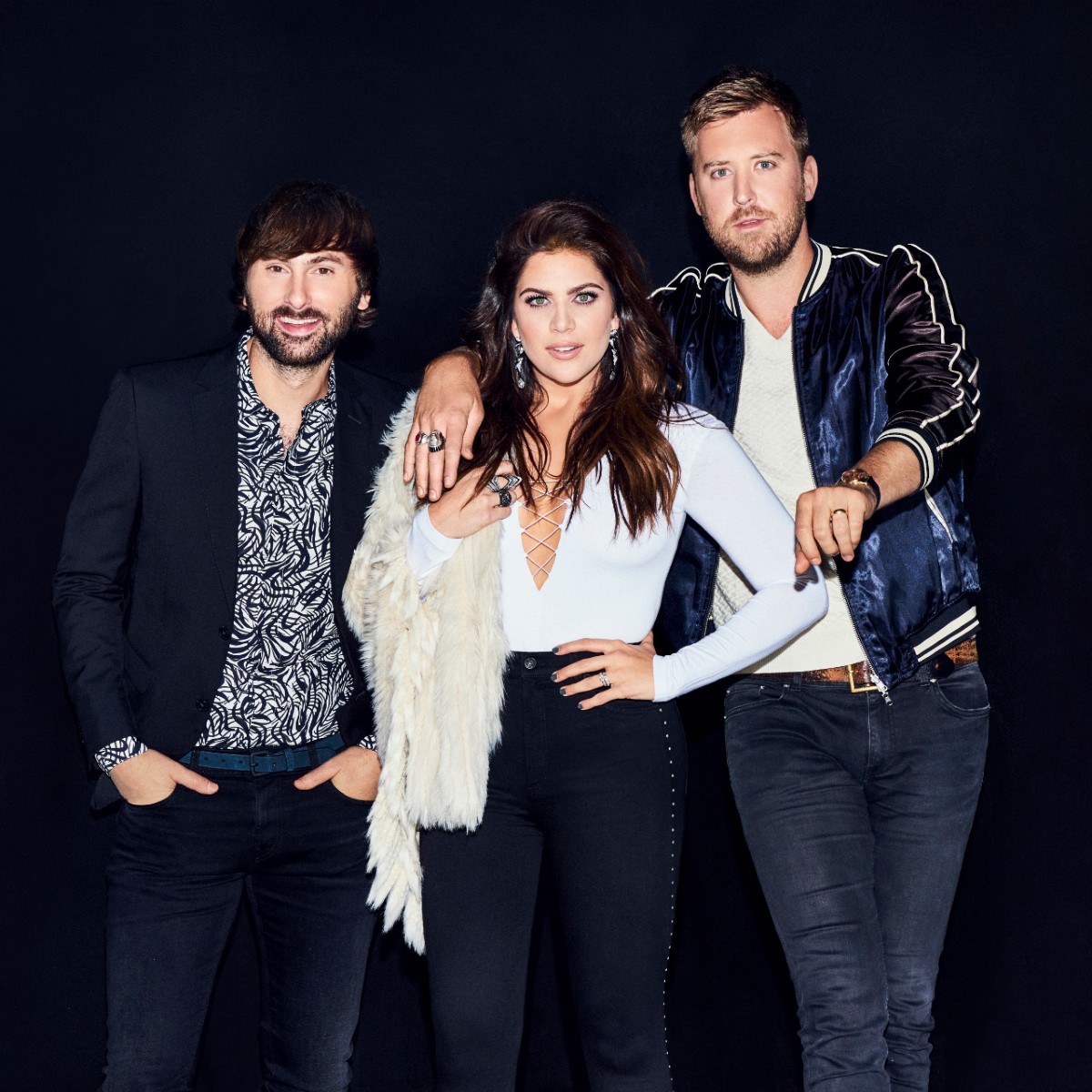 Lady A joins Chris Tomlin on the single, "Who You Are to Me," from the gospel singer's latest Chris Tomlin & Friends album. The song, which Charles Kelley, Hillary Scott and Dave Haywood wrote with Chris, landed at the top of the Christian charts, marking a first for the trio, as well as a personal milestone for Charles.
"If you had asked me years ago if I would be part of a Christian song going number one, I would've said you were crazy," Charles shared on social media. "Although I believed, my faith was definitely not in the right place to be a part of something like this without feeling like a fraud. Over the past couple years, I've thankfully connected with God in more ways than I ever had before and continue to try and grow that relationship.
🙌🏻 @ladya @charleskelleyla pic.twitter.com/TS8Tnj9toF

— Chris Tomlin (@christomlin) October 24, 2020
"This year has only strengthened that relationship as I've needed to lean on that faith more than ever," he continued. "Thank you [Chris Tomlin] for letting [Lady A] be a part of such a special moment, during a year we've needed it more than ever."
Charles previously spoke out his renewed faith, when sharing the story behind the song, "Be Patient With My Love," which appears on their 2019 Ocean album. Saying in part, "'Cause I'm comin' back, back to my senses / I'm comin' back like holy redemption / I'm comin' back to the man that I was / So, please don't give up / Be patient with my love," the song, which Charles wrote with Dave Barnes and Ben West, was Charles' awareness that his life was heading in a direction he didn't want it to go.
"My dad, he said he cried because he's been praying for me he said for the longest time to kind of find God again and really get that connection," Charles shared at a media event last year. "It means a lot to him … I was very stubborn with that concept a lot. I know for a fact it's made me feel that even more. "
Other artists on Chris Tomlin & Friends include Florida Georgia Line, Thomas Rhett, Russell Dickerson, Brett Young, Cassadee Pope and more. Purchase the record at ChrisTomlin.com.