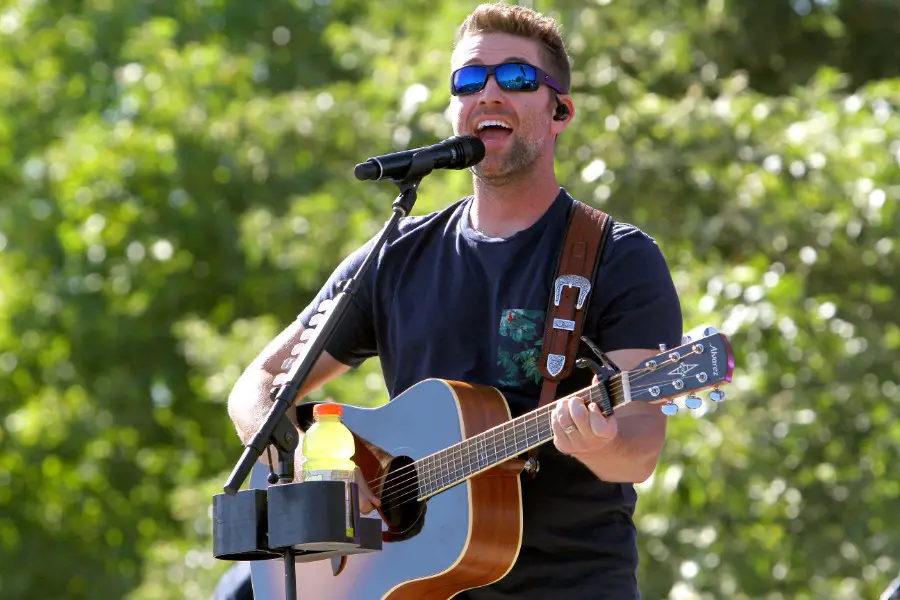 Talk about a good time! Josh Turner will host a livestream event on Thursday, October 29, performing songs from his recent Country State of Mind album, from Alan Jackson's downtown Nashville venue, AJ's Good Time Bar. The South Carolina native will be joined by Runaway June and Maddie & Tae, who both appear on Country State of Mind, along with a surprise guest.
Veteran hosts Crook & Chase will host the event, which fans can watch online via YouTube and Facebook.
Join me for a COUNTRY STATE OF MIND exclusive LIVE STREAM EVENT this Thursday at 5pm CT. My friends @crookandchase are hosting the party and we are coming at you from @ajsgoodtimebar in downtown Nashville.
@MaddieandTae @runawayjune #CountryStateOfMind#JoshTurner pic.twitter.com/aCMw31cRD8

— Josh Turner (@joshturnermusic) October 26, 2020
Josh released Country State of Mind in August. The 12-track record includes guest vocals by some of his favorite artists, including Kris Kristofferson, Chris Janson, and Allison Moorer, among others. The songs on the project pay homage to the artists who influenced his own career, such as Johnny Cash, Vern Gosdin, Hank Williams, John Anderson and Randy Travis, the latter two who appear on Country State of Mind.
"I've always said that any song you hear coming from my voice, you're going to hear bits and pieces of those five guys," Josh said in a statement. "They taught me how to be Josh Turner."
Josh especially praised Runaway June, for their take on "You Don't Seem to Miss Me."
"I texted the Runaway June girls and said, 'I cut this Patty Loveless song, 'You Don't Seem to Miss Me.' Would y'all be interested in singing on it?'" Josh recalled to Everything Nash and other outlets. "And literally like two seconds later, I get a text from Jennifer  Wayne, saying, 'That's literally one of my favorite songs of all time.' They were like, 'We would absolutely love to.' So it took a little while to get in the studio. I didn't realize what was going on, with Hannah [Mulholland] leaving the group and Natalie [Stovall] coming in.
"And then with the shutdown, they were all in different states, with the travel restrictions and all that kind of stuff. It was kind of a challenge to get them all in the same location, and that was important to me because there was an option of doing it remotely from wherever they were. And I'm like, 'I want Runaway June as a group. That's who they are. They need to be in the same room. And if I have to wait for that, this is worth the wait.' So I'm glad we did, because I came in, we bounced ideas off of each other, like you do in a studio setting. We just kind of fed off of each other, that whole iron sharpens our philosophy. It turned out great, and they sound incredible on that song."