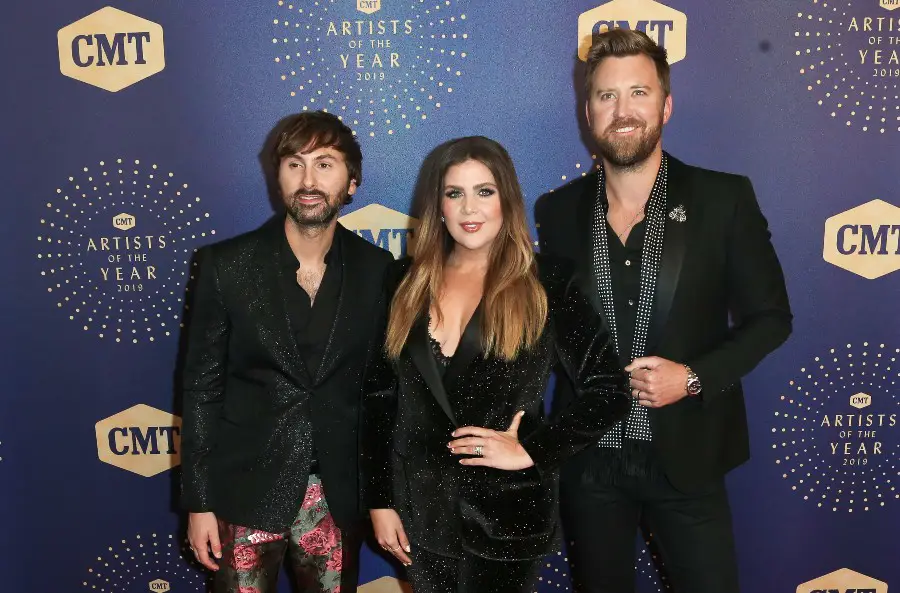 When Charles Kelley, Hillary Scott and Dave Haywood announced they were changing their name, from Lady Antebellum to Lady A, due to the potential for the word "antebellum" to be associated with slavery and racial injustice, they never imagined that the decision that they agonized over would not be met with hearty support by everyone.
While many applauded their efforts, blues singer Anita White, who has for decades gone by the stage name Lady A, immediately spoke out against the decision, ultimately resulting in a lawsuit over who can officially claim the moniker. It was a bitter pill for the threesome to swallow, especially since the name change was intended to be a proverbial olive branch to help bridge the racial divisiveness that seems to permeate the country.
"Not at all," Hillary said, when asked on The Tamron Hall Show if they could have predicted the fallout from their decision. "And that's, I think, one of the hardest parts of this whole experience and decision. The heart of our decision still rings true today as much as it did back in June when we made this announcement. We want our music and our live shows, anything that we're a part of, for everyone to feel welcome and invited.
"We realized, over the summer I think, not touring and watching this movement happen that is so needed in this country, and around the world, we started to see what our part was, what part of our first steps in making a difference could be. Our name-changing was the first step," she continued. "But you never know how things are gonna happen, and we never saw that coming."
The decision was born in part because of conversations they had with their own friends and employees, who pointed a spotlight on something the Lady A members had failed to see, at least up until this year.
"I think the experience began with so many conversations with friends of color," Dave reflected. "We employ several Black people. We spoke to a lot of Black people, in and out of the industry. Our goal was to find out the heart behind what 'Antebellum' could bring up for some, and unanimously, it brought up hardship. So this decision was simple for us. We've been going by Lady A since 2006. I was just going through my journal the other day, and the common denominator with all my conversations with my friends of color was, 'Let's please keep having this conversation, y'all.
"Let's keep talking about this," he remarked. "Let's make some long-term commitments to this,' which we decided to do with our organization, LadyAid … So it was not the end, it was the beginning for us, and our heart, like Hillary said, still rings true of wanting everyone to be invited and included to our shows. We want everybody to feel welcome when they show up in an arena."
The bandmates admit they never thought about the connotation the world might mean to others, but once they were made aware of it, they felt compelled to make a change.
"I think the word to me that resonates most this year has been 'blind spot,'" Charles shared. "And I am so guilty of not — I didn't think about it. You know, we came up with the name thinking about an antebellum home, and Hillary Scott is the Lady Antebellum. It's so naive now, looking back. But I think as we've grown up — we all have kids now … We're a lot older. We look at the world a lot different. We're trying to leave the world a little bit better too, for our kids and the next generation.
"We want to be a part of change," he added. "We knew this was going to be difficult. We knew we were going to alienate a lot of fans. We didn't see some of these other things coming, but it hasn't changed how we've tried. We're trying to resolve this issue with Anita, and we're trying really to be a light out there for everybody."
The lawsuit between Lady A and Anita White is still pending.