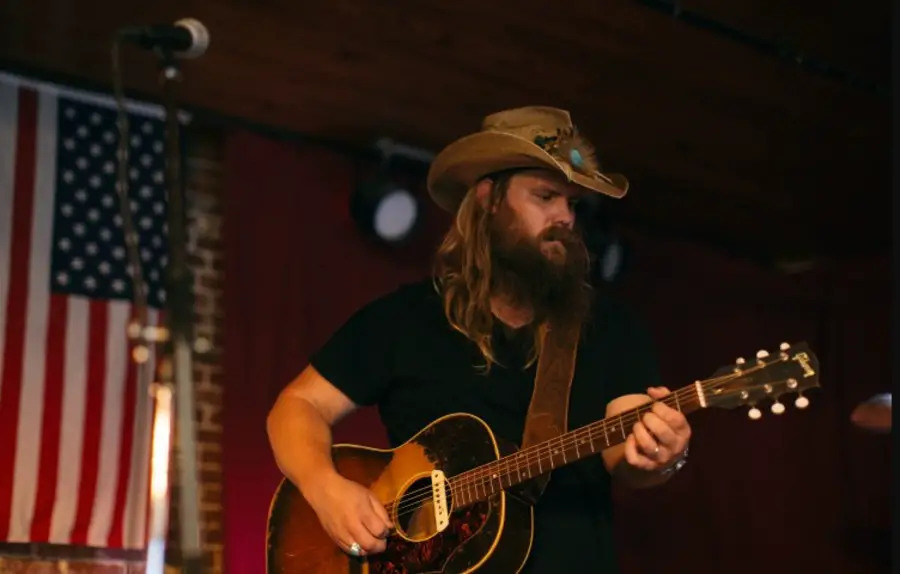 For Chris Stapleton, 2020 has been a year of definite losses, but great gains as well. The father of five unexpectedly got to spend almost the entire year at home with his family, making the year one he will fondly remember forever.
"I get them all up every morning and make them breakfast and watch them run around," Chris shares (via Country Now). "It's a special thing to get to do. What a privilege and a gift, in a year that on the surface might seem very devoid of gifts."
The time at home has also allowed the singer-songwriter to engage with his children in a way he would not have been able to otherwise.
"You get to really check in," Chris says. "My older children are 11 and 10 … There's all kinds of new personality and emotional space to explore with them. It's really interesting to talk to them and hear their takes on things, their likes and dislikes, and they're very opinionated."
Chris always wanted to be a musician, but not necessarily a famous one. So when he became a household name, at least among music fans, after his 2015 CMA Awards performance with Justin Timberlake, the Kentucky native was ill-prepared for how much his fame would skyrocket, ultimately ending his life of anonymity that he had enjoyed for years.
"I'm a fairly private person," Chris acknowledges. "So we rented a house down the street, and put the other house up for sale, and didn't know where we were going."
Now happily living on a farm outside of Nashville, the family of seven. including Chris' wife, Morgane will enjoy the Christmas holiday alone, just enjoying their time with each other.
"We'll probably just stay at the house, put up a Christmas tree, eat too much and take a nap on the couch," Chris reveals.
Chris just releases his fourth studio album, Starting Over. The record is available for purchase at ChrisStapleton.com.