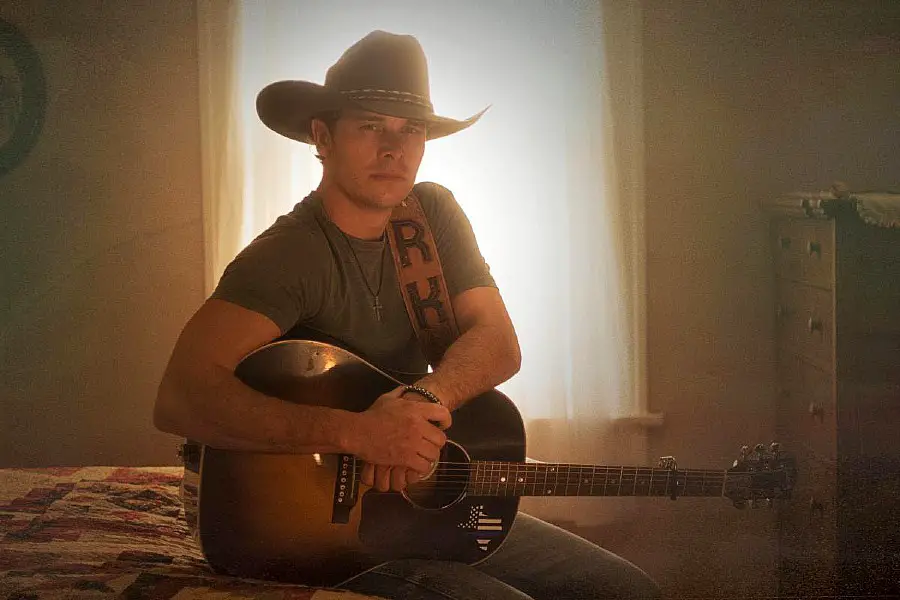 For Randall King, there was only one title he considered for his debut EP on Warner Music Nashville: Leanna. The four-track record was named in honor of his late sister, who unexpectedly passed away earlier this year.
"The whole project is tied in to my sister Leanna, who passed back in April," Randall tells Everything Nash. "Her name is the title of the EP, and all four of the songs are tied to my relationship with her and in my personal history, reflection into my past and my future … She was my biggest supporter, and my biggest fan. She believed in me, and it didn't matter what I did. She was there and she was always backing me."
Randall starts Leanna with "Takin' It As It Comes," which is about how his sister supported Randall in his early years, followed by "Hey Moon" and "Around Forever," before closing with the hymn, "I'll Fly Away."
"It was a song that I've sang since I was a kid," Randall explains of the unusual song choice. "I've been playing guitar since I was in first grade, singing since I could talk. And 'I'll Fly Away' was one of the first songs I learned how to play and sing at the same time. The first one was learn how to play and sing at the same time. And I played it in talent shows and all sorts of things."
Randall performed "I'll Fly Away" at his grandfather's funeral, and also for his sister as his final farewell to her.
'It was the song that I sang my sister home to Jesus, when she passed," Randall tearfully recalls. "I wanted to make sure that it made the record. It just has so much personal meaning to us and it turned out incredible. It's not your typical, upbeat version of it."
The Texas native poured his grief into Leanna, honoring his sister's life and legacy.
"I did it because I wanted to honor my sister and I wanted to give something permanent, that was always there," Randall shares. "I mean, you can Google her name now; you can look her up on Spotify. She's always there. And I wanted that. I wanted to give something; I wanted to do something cool for her because she was always doing so much for me, and so much for the family.
"Honestly, this whole project has been a big healing process," he adds. "All four songs are beautiful, but strong messages, and the way it heals me is the way that I hope it heals other people."
Randall might have just released Leanna, but he is already thinking about his next set of tunes.
"There's always going to be more music," Randall reveals. "We've been in the studio. All of COVID, I've been writing. I haven't stopped. The only thing that slowed us down is the fact that you can't put 100 percent capacity in the building. You have to keep doing things safely, to keep people safe, but I've been writing. We've been in the studio, and we just cut five songs that are going to go on hopefully a full-length record, which hopefully drops in the third quarter of next year. So right now we'll just wait until COVID clears up. We've already got dates in the books, for when it clears up."
Purchase Leanna at RandallKingMusic.com.