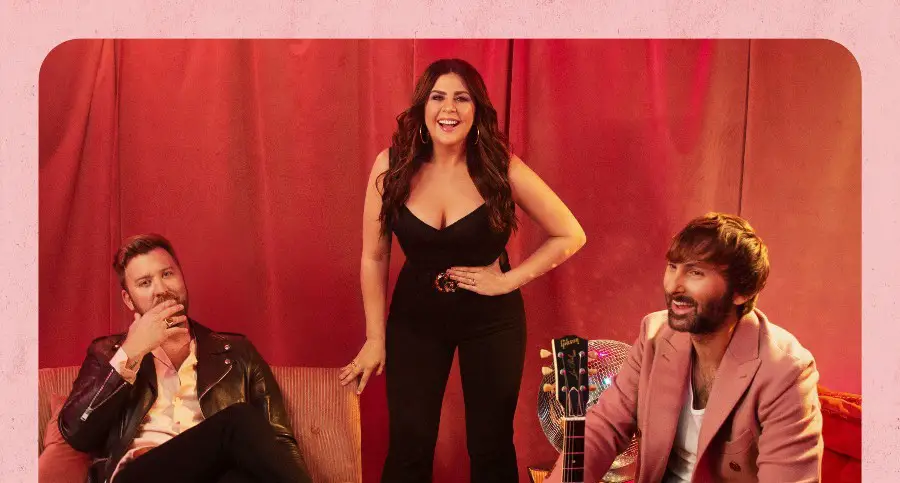 Lady A just dropped a new song, "Friends Don't Let Friends," featuring a few of their famous friends. The song, from their just-released What a Song Can Do album, features Carly Pearce, Darius Rucker and Thomas Rhett on the fun new tune.
It's fitting that Pearce is included on "Friends Don't Let Friends," since Lady A just wrapped up their What a Song Can Do Tour, where they invited Pearce to join them as direct support.
"Carly, we respect her and her music," Charles Kelley told Everything Nash and other outlets, ahead of the tour. "I just think she's a very similar, I would say, artist. I think Lady A and Carly kind of lean more towards, I would say some of the heartfelt songs, and the tear-jerkers a little bit more. I think our fans are going to love her, and vice versa."
What a Song Can Do is the most honest, and authentic, record the trio says they have ever released.
"The first album was very present of where we were, and honest, and this one's probably the most honest," Kelley reflects. "And there's definitely some songs in between that 15-year career where we were maybe chasing a little bit here and there, or just singing songs that weren't really where we are right now. I think that was a very present beginning and this is a very present point where we are right now."
What a Song Can Do follows their 2019 album, Ocean, which was supposed to be followed by a tour, a tour that didn't happen because of the pandemic. Instead, the three Lady A members, including Hillary Scott and Dave Haywood, poured their hearts out into new music.
"I think it's a continuation of what we really tried to step into on the last record, of just going back to the songs that are kind of pillars of who we are as a band, from the very beginning," Scott shares. "And then that this album is a very present continuation of that, with us working on music that was our way of coping with the world stopping and everything we were going through as a band, and just wanting to be really honest and stay true to what we do with harmonies and the content of the songs."
What a Song Can Do is available at LadyAMusic.com.