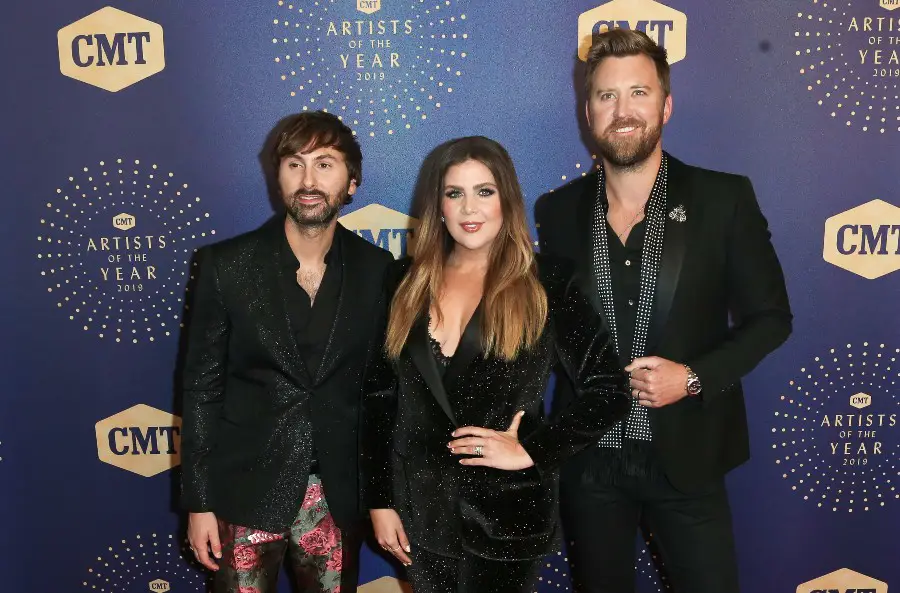 Lady A were just trying to do the right thing when they decided to change their name from Lady Antebellum to Lady A. The trio, made up of Hillary Scott, Charles Kelley and Dave Haywood, announced the news after George Floyd was tragically killed, never imagining the negative backlash they would face as a result of that decision.
"[I] just sort of started asking the question 'Hey, is the word antebellum offensive to you in any way, shape or form?'" Haywood recalls to the Atlanta Journal Constitution. "And the unanimous answer from all of my friends of color that I spoke to, the unanimous answer was 'Yeah, I just don't know if I feel invited to that music. I don't know if I feel like I want to go to that show, based on that term and what that brings up for me as a marginalized community that's been historically oppressed.'
"That wrecked me," he continued. "As someone who from day one wrote 'I Run To You' about being unified and leaning on each other and loving each other and running from hate, we never want to stand for anything that would be a barrier to our music."
From those discussions, the threesome made the decision to officially become Lady A, a name they had already trademarked.
"It was born out of that and the discussions led to that," Haywood shares. "Then obviously, changing the name, the decision was easy once we had all of those conversations and facts in front of us. And going by Lady A, which we've had trademarked for our entire career, was the decision."
After the decision was made, the group was surprised to find that another singer, Anita White, who also goes by the name of Lady A, quickly oppose their decision. Although they seemed to have originally reached a way for them both to continue going by the same name, the conversations stalled, forcing Lady A to file a lawsuit when White asked for $10 million from them. While the Lady A members understandably cannot comment on the case, Haywood says regardless of the outcome, their focus moving forward remains the same.
"Obviously, that's a trademark case and the lawyers are handling that," Haywood says. "But nothing changes our mission, which we feel like is to do those things of making sure we're standing for love, for acceptance and inclusion. So that's our focus. Nothing can shake our focus on making sure we stand for those things. That's what we want to be remembered by is having music that touches people, that brings hope and healing and fun and joy."
Lady A will release their new album, What a Song Can Do, on October 22.