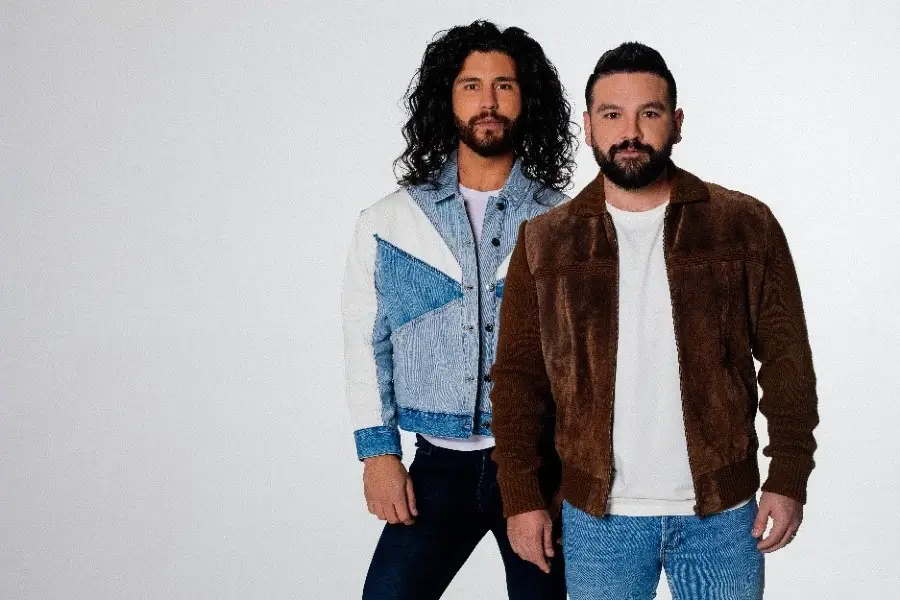 It takes a brave person to open up about their own struggles with mental health, especially someone as in the public eye as Dan + Shay's Dan Smyers. Fortunately, Smyers is not only unafraid to share about his own mental health challenges, but willing to admit what makes him struggle the most.
"Full disclosure, my mental health lives in a constant state of shambles, but that's to be expected working in the music industry," Smyers tells Fault magazine. "In the age of social media, it's tough to stay unaffected by criticism and comparison. I would say something I try to do daily is make a list. It gives my day a bit of purpose and objectivity, and I can look back on it and feel like I've accomplished something. I think my brain goes into panic mode with too many unfinished tasks, so this helps give me some structure and focus."
Singer, songwriter, celebrity, advocate — all titles that practically scream success. But for Smyers, everything he has achieved has come with a price, and sometimes a hefty one.
"My biggest fault is definitely being unhealthily competitive," the 34-year-old says. "I often overlook good things (no pun intended) and find something negative to dwell on. I've let a lot of special moments pass me by because I was worrying about what I could accomplish next, and I hate myself for it. I'm working on getting better about staying in my own lane and not looking at what other people are doing, but it's tough with social media.
"You're only seeing the best of the best, and you can easily get caught up measuring yourself against everybody else," he adds. "Being in a duo definitely helps, because we can celebrate the wins together, and help each other through the losses. The highs are even higher, and the lows aren't as low."
Dan + Shay have sold millions of albums, set new records in country music, sold out large arenas (including Madison Square Garden), and had a long line of No. 1 hits. But in spite of their success, Smyers admits they always want to reach new heights, not only for them, but for their fans.
"We're competitive to a fault, but I think it's a huge part of the reason why we've been able to accomplish what we've accomplished so far," Smyers maintains. "We feel a responsibility to our fans and everyone on our team to keep raising our own bar. When we sit down to write a song and someone suggests an idea, we often ask the question, 'Is it as good as 'Tequila?' 'Speechless?' '10,000 Hours?"' And if it's not, we keep digging. We owe that to everyone who continues to support us on our journey."
Dan + Shay's Good Things album was just released. Find their music and dates on their The (Arena) Tour at DanandShay.com.