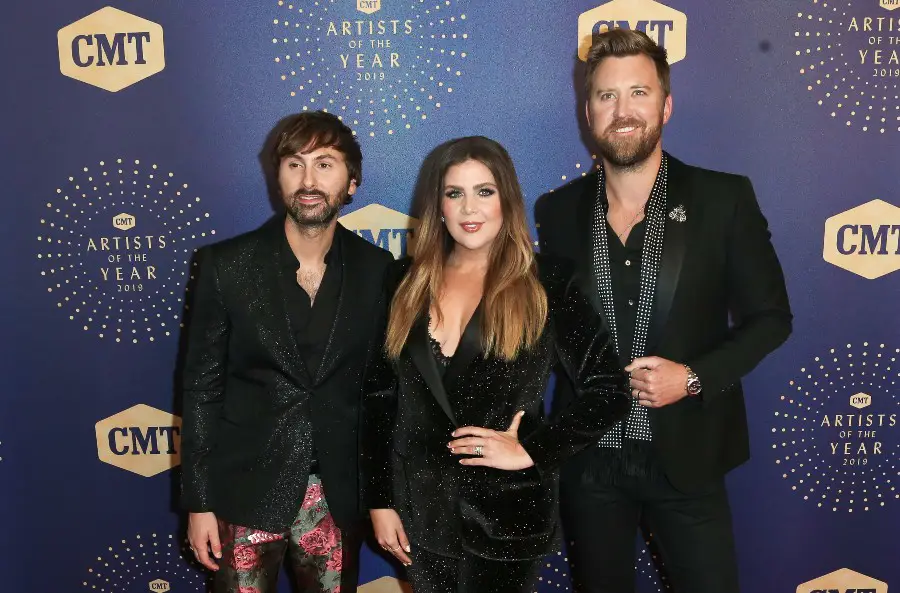 Lady A is feeling hopeful about hitting the road later this year. The trio, made up of Charles Kelley, Hillary Scott and Dave Haywood, was forced to cancel their Ocean 2020 Tour last year, because of the pandemic. Still, Lady A feels cautiously optimistic that, at least at some point in 2021, they will be able to perform again in front of their loyal fans.
"We have to get back to touring at some point and time," Haywood shared with their record label. "I miss it so much. I miss it for the fans, I miss it for us getting to do what we're called to do and what we love to do. I miss it for all the people that we would have been employing for the road as well, and just how much we love being out there. So, I'm hoping and praying – we're all in a holding pattern.
"We all have no idea how long we're gonna be waiting, but I hope and pray that sometime this fall we can do something, in some capacity, whether it's big or small, whatever is safe to do," he continued. "I hope there can be something this year because man, we need it. That is just such an important part of who we are, what we love to do."
Kelley shares Haywood's optimism, at least towards the latter part of the year.
"Summer could happen," he suggested. "That might be ambitious, but we have a good feeling about fall at least."
2021 is at least starting out on a positive note for Lady A. The threesome just became the newest members of the Grand Ole Opry. Lady A was surprised by an invitation to join by their good friend, Darius Rucker, while taping a performance for Grand Ole Opry: 95 Years of Country Music.
"This is the best surprise we could ever ask for," Scott said. "I've been coming here since I was a little girl so to say we are honored is an understatement. We are so truly grateful to officially be a part of this amazing family."
Grand Ole Opry: 95 years of Country Music will air on Saturday, February 14, at 9:00 PM ET on NBC.