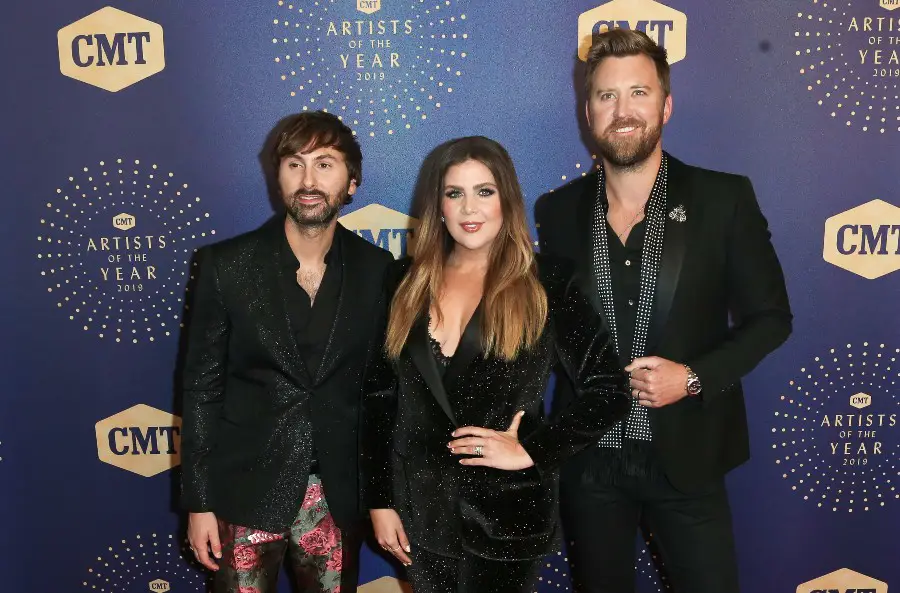 Lady A never imagined the backlash they would face by changing their name from Lady Antebellum to Lady A last year. The name change was brought about amid the racial tensions across the country, after some of their friends, who are not white, pointed out that the world "antebellum" was "kind of offensive."
"I think that just shows you … I think the best word is blind spots," Charles Kelley tells AZ Central. "You learn as you grow and get older. And I think when you know better, you do better."
Kelley, along with Hillary Scott and Dave Haywood, were young and naive, in many ways, when they formed the group 15 years ago, unaware that the word "antebellum" had any racial connotations.
"You grow up in the South and you tend to attach a certain nostalgia and grace to some of these words," Kelley reflects. "So when we came up with that name, it felt Southern rock and very graceful."
No one, including Kelley, anticipated that their name change would not only result in a lawsuit, from blues singer Anita White (who also goes by Lady A), but that their fans would not all heartily embrace their good intentions.
"I think it's interesting how intentions can be twisted," Kelley notes. "That's just the world we live in … There's a lot of people that are like, 'Oh, you get caved in' and all this."
"That's such a silly concept," Kelley maintains. "We're all evolving. This world is evolving. And as we create a more culturally accepting world, this is just part of the things that need to be done."
Lady A was approached by White after they announced their decision, initially having what Kelley calls "great conversations," before things quickly changed direction.
"I think there were some lawyers that probably knocked on her door and said, 'There might be some money to be made here,'" Kelley concedes. "And that's when it kind of turned into something a little bit nastier."
The threesome filed a lawsuit to be able to keep using Lady A as their name, which White countersued, claiming her own lost sales and other ways she had been negatively impacted. Still, Kelley, Scott and Haywood, are holding out hope that a resolution can be reached.
"It's kind of turned into the lawyer game … But we're just musicians, just trying to make a mark, trying to put some music out that makes people feel good," Kelley says.
It has been an unpredictably frustrating year for Lady A, but Kelley is not dissuaded in the least.
"I guarantee you, a lot of good is gonna come from this," Kelley says.
Lady A is currently on their What a Song Can Do Tour. Find dates at LadyAMusic.com.