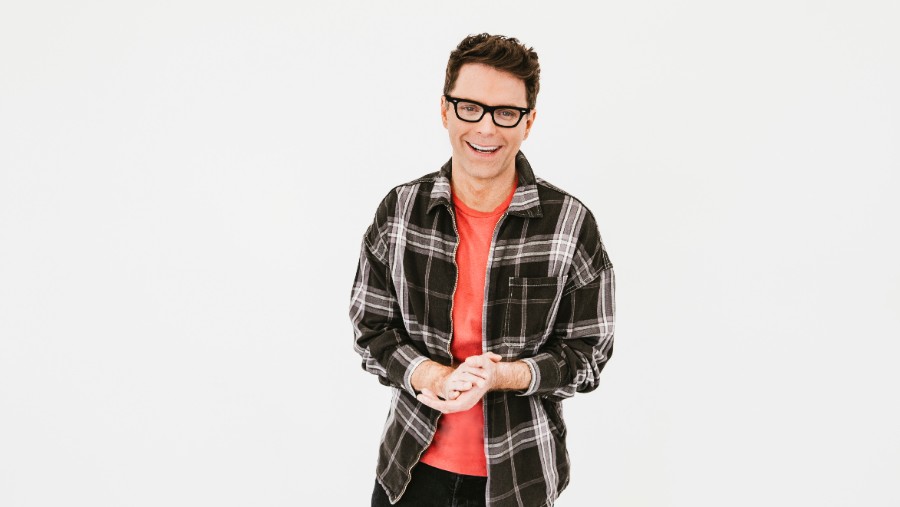 Much of what Bobby Bones does involves giving back. The host of the award-winning iHeartRadio The Bobby Bones Show, Bones spends a lot of his time focusing on the needs of others. Bones is once again partnering with Purina Dog Chow for their Service Dog Salute, which provides service dogs for veterans in need. He also had his own Breaking Bobby Bones show, where he met people doing seemingly impossible jobs, and in his own way, helped those he met in the process.
In almost every aspect of his life, Bones is a champion of others — a trait he says he has only because someone did the same for him, as the son of a single mother who was an addict.
"I was helped so much," Bones tells Everything Nash. "I'm no saint, but if it wasn't for my youth director, when I was a kid feeding us, if it wasn't for my football coach being a father figure, 'cause I didn't have a dad, if it wasn't for my best friend's dad making sure sometimes I had school clothes, I wouldn't be here talking to you right now. So I think that from an early age, it was just kind of ingrained in me, 'Hey, people did a lot for you to make sure you could get here, so you better make dang sure that you do a lot for others as well.'"
Bones, who was among the first to offer help after the deadly tornado tore through Nashville last March, is always looking for ways to continue to help, and spread goodness wherever he goes.
"I probably don't do as much as I should." Bones concedes. "I try, but I never quite live up to what I think I should be doing … I always feel inadequate when it comes to the amount I'm able to give back because I try, I just always felt like there's a little bit more to be done."
One of Bones' biggest passions, and not just in September, is veterans, and providing the help that they need. Although the former Dancing With the Stars champion might have a platform that reaches around the world, Bones says there is plenty an average person can do to help veterans who are struggling access service dogs.
"Just go read and know," Bones urges. "Because if you educate yourself … listen, we only have the capacity to do so much, period. Like if you have $5 or five hours or whatever it is. Go read about it. Watch the documentary. And if you feel like you have the capacity to do a little bit with it, if it's financially, if it's volunteering, if it's talking to friends about it, that's what you can do, and it's better than what you weren't doing … I knew nothing about it until I stumbled across it and was like, 'Wow, I wish I would've known this earlier.'"
The Service Dog Salute is working in partnership with Got Your Six Support Dogs. Find more information, including ways to help, at dogchow.com/service.
Want to see more exclusive interviews? Click here to subscribe to our YouTube channel.