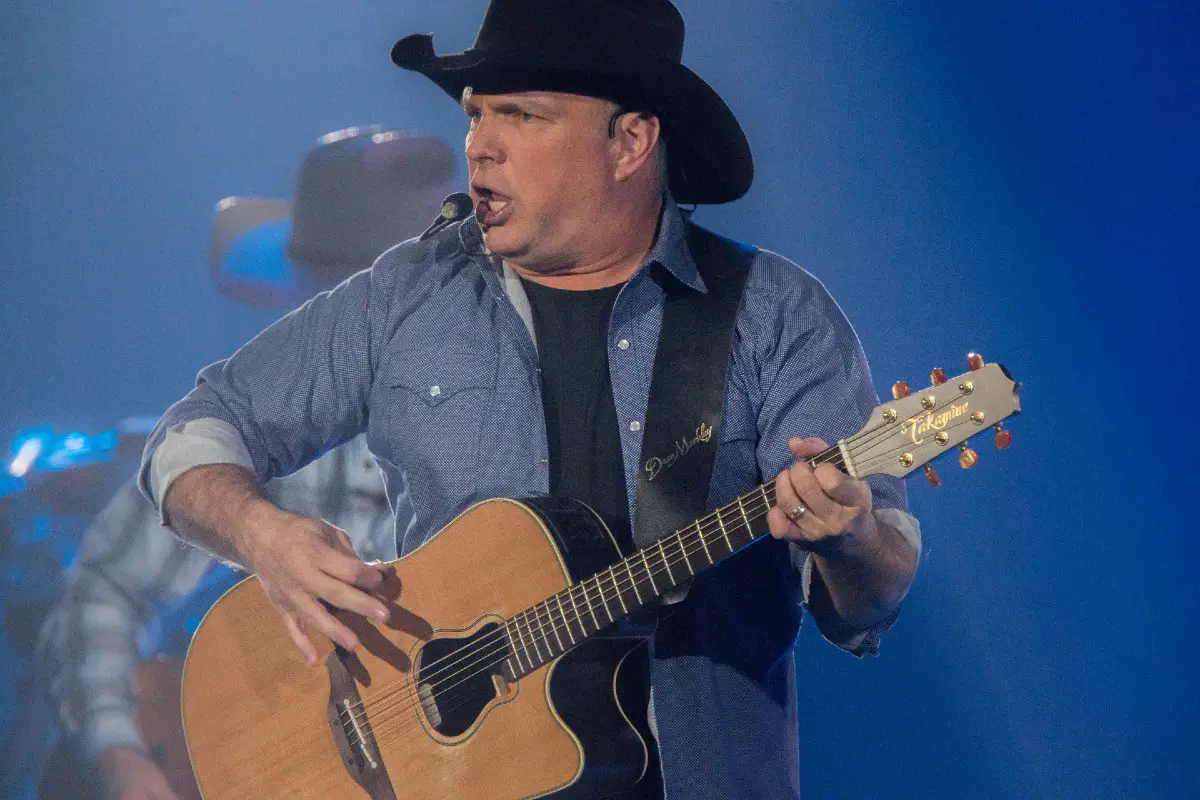 It was June 11, 1996, and Garth Brooks appeared to be at an all-time high. The Oklahoma native had released his seventh album, Fresh Horses, one year before, and had already had a series of No. 1 hits, including "If Tomorrow Never Comes," "The Thunder Rolls," "The Dance," "Friends in Low Places" and more.
His superstar status made him stay away from Fan Fair (now CMA Fest), for a couple of years, until Brooks made a surprise appearance that year, where he signed autographs for just over 23 hours, meeting everyone who waited for a brief encounter with the country music hitmaker.
Brooks, well known for being as loyal to his fans as they are to him, now admits that his reason for the record-breaking autograph session was less because of fan loyalty, and more a very calculated business decision, one that ultimately paid off in spades.
"I'd love to tell you that it was just done out of love and stuff but the real story behind it was we had a new regime at the label come in," Brooks explained on Midland's Set It Straight: Myths and Legends podcast (via People). "There were rumors that older acts were going to go out [and] new ones were actually going to come in and replace them."
Brooks decided to illustrate that the fans were the most important part of the equation by proving his devotion to them with the marathon autograph session.
"Our bosses are not the record labels," Brooks said. "Our bosses are not country radio or the CMAs. As much as I love those people, our bosses are those people on the other side of radio. Those people that show up in those seats. I said 'Let's go see what the bosses think.'"
Brooks' fans will have to wait a little bit longer to see him perform in 2021. The Country Music Hall of Fame member just announced he was canceling the remainder of the dates on his Stadium Tour, due to an increase in COVID-19 cases, and doesn't know if they will be able to be rescheduled.
"This Stadium Tour ends, no matter what, in August or September of next year … COVID will not make this Stadium Tour go longer than it has been," Brooks said on Inside Studio G, explaining why he would not extend the tour past 2022. "I hate to say it was the right decision, because I hate the decision, and I hate being responsible because I'm an artist. Artists shouldn't be responsible. Artists should get to make stupid mistakes like all of us."