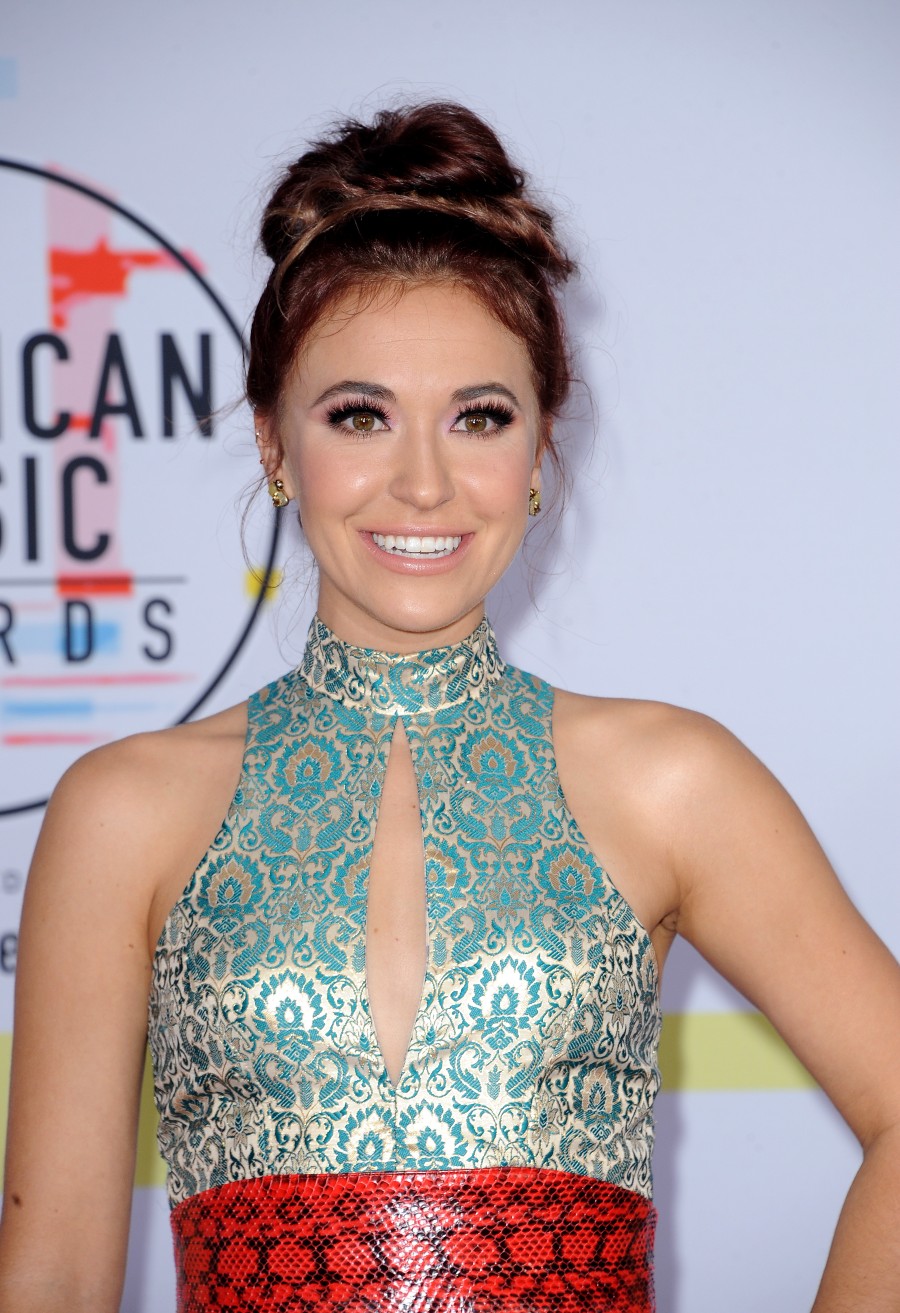 When Lauren Daigle wrote "You Say" with Jason Ingram and Paul Mabury in 2015, she had no idea how much that song would resonate with people, becoming an anthem of hope that people are still clinging to, two years after it was released. The song, which set a new record at Billboard for most weeks at the top of the chart, with more than 100 weeks, also hit No. 1 on the Adult Contemporary chart as well — proof the singer says is because people need hope now more than ever.
"It's wild how you can write a song and have absolutely no context for where it's going to land, and the time period that it's going to land in," Lauren said backstage at the Billboard Music Awards, where she took home the trophy for Top Christian Artist (via ABC Audio). "And the way that a lyric can shift and shape differently through seasons. It's crazy!"
"For right now, the thing about that lyric is it gives people something to hold on to," she added.
When Lauren wrote "You Say," it was a response to something she was dealing with personally, not realizing the song would be a message so many other people needed to hear as well.
"I remember when I wrote it, it was all about identity. I was so afraid of where I was going. It was a lot of fear of the unknown. And I think that's kind of what we are all sitting in right now," Lauren shared. "There might be some insecurity or uncertainty that we're kind of looking at. And this song is something that people can [use to] remind themselves of their identity, remind them what God says of them, and how He's going to take care of us through it all."
Lauren previously revealed that she wrote "You Say" one day after winning her first Dove Award, and was coming to grips with her newfound fame.
"I just remember feeling for the first time pretty conflicted," Lauren told CCM. "It was definitely the first moment in just being an artist that I was like 'Okay, where is all this going exactly?' And I know that we've all faced moments in life where we can feel a crossroads happen— where we can see the past and also see the future, and realize how we are supposed to exist in the present. And it was one of those moments where I could see where things were going and I knew exactly where I came from, and I needed those worlds to still be married."