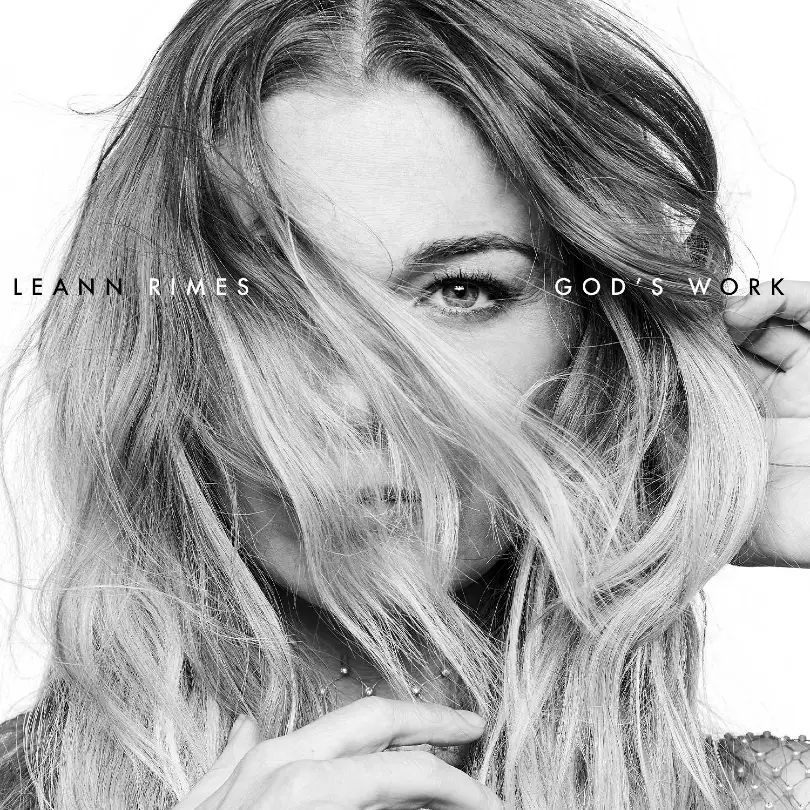 LeAnn Rimes has a new album, god's work, coming out, and it features an impressive list of guest artists, including Mickey Guyton, Sheila E., Ziggy Marley and more. The 12-track record, which celebrates Rimes' 25th anniversary of the release of her legendary Blue album, will be out on September 16. god's work was written and produced by Rimes and her longtime creative collaborator, Darrell Brown.
"For me, god's work was all about a journey of reclamation, where humanity meets spirit," Rimes explains. "The idea was to really dig into the duality of life, and I needed to be at the place I am in my life now in order to release this record whole-heartedly. It's so empowering that I am finally there."
Rimes is celebrating the milestone anniversary and new album with an upcoming CMT Crossroads special, LeAnn Rimes & Friends, featuring Rimes along with Guyton, Carly Pearce, Ashley McBryde, and Brandy Clark.
"It was such a magical and surreal experience, celebrating the past 25 years of my music as a full installment of CMT Crossroads," Rimes said of taping the forthcoming special. "And to share the stage with women who are each, so unique and truly standing in their own magnificence, to get to hear firsthand how I have, in some special way, influenced their artistry… it was humbling and special.
"This is such an expansive year for me, from my new album release later this year to my upcoming tour, and I could not think of a better way to kick it all off than to celebrate the past, present and future with this memorable show," she adds.
Rimes will embark on her the story … so far Tour on May 13 in Mashantucket, Connecticut. Fans who pre-order god's work will be able to instantly receive "How Much A Heart Can Hold," "Throw My Arms Around the World" and "I Do." See a track listing for god's work below. Pre-order the record and find tour dates at LeAnnRimes.com.
god's work track listing:
spaceship
the only (Ft. Ziggy Marley, Ledisi, and Ben Harper)
awakening
how much a heart can hold
throw my arms around the world
the wild (Ft. Sheila E. and Mickey Guyton)
innocent
god's work (Ft. Robert Randolph, Mickey Guyton, and Tata Vega)
something better's coming
imagined with love
there will be a better day
i do (Duet by Aloe Blacc and LeAnn Rimes)
Photo Credit: Courtesy of Sunshine Sachs / Norman Seeff