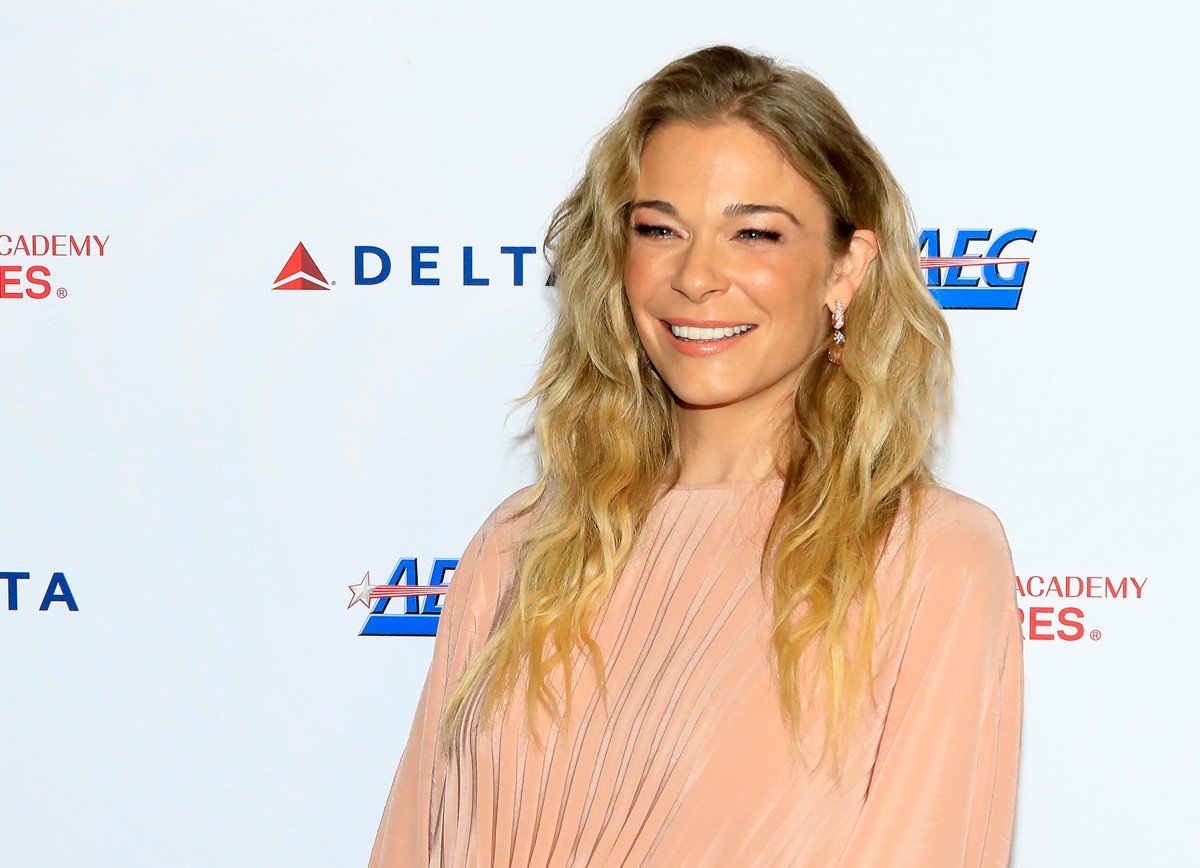 LeAnn Rimes is opening up about her own mental health struggles. The 38-year-old reveals she battled pretty severe depression, after being forced off of the road for more than a year, due to the pandemic. Although the time away from her fans was hard, Rimes didn't realize exactly how hard until life started to resume at least some sense of normalcy.
"I don't think I've ever been off the road for 16 months like this at one point for a solid period of time. I went back out to do my first show recently in front of thousands of people. I was so triggered," Rimes said on Verywell Mind (via People). "I'm like, 'Oh my God, the experience that I'm having right now is so intense.' And it was also like, nothing happened. I walked out, it's like riding a bike, it didn't feel like there were 16 months in between."
"I recognized when I went out, how unhealthy some of this [was]. I'm like, this is not the normal experience that I'm supposed to be having," she adds. "And I've been having this heightened, energetic experience for my whole life."
Rimes admits the entire experience of spending so much time at home left her very uneasy, for long stretches of time.
"My whole life, on the road, I've never had this much time at home," Rimes reflects. "My nervous system was just like, 'What are we doing?' Even though I meditate and do all the things like I am still, there was still this kind of energy that's always on.
"That really kind of is my baseline," she continues. "So, when that got taken away, the false security of having a job my whole life, like having all the things removed and I was terrified as everyone else, including feeling like you're going to walk out your door and die."
Rimes admits she had struggled with depression in the past, but not with the intensity that she did over the past year and a half.
"[I had] some pretty heavy depression, but I've now come out of it," acknowledges the singer. "And the upside of that, which has been good. [It helps to get] a different perspective, because sometimes we can be in our own world and not be able to step out of it. So, I've always found that therapy definitely helps with that."
Rimes also recently opened up about the challenges of being famous as a child, with the success of "Blue" when she was not even old enough to drive.
"The easiest route, I guess, for me, was always through music and the most direct route because of my gift," she shares. "I kind of came out singing and that just developed. I didn't have voice lessons. I didn't have any of that kind of stuff. It was just a natural gift. I had dreams of where it might take me, but I don't think anyone can ever expect their life to take off like it did at any age, much less at 13."