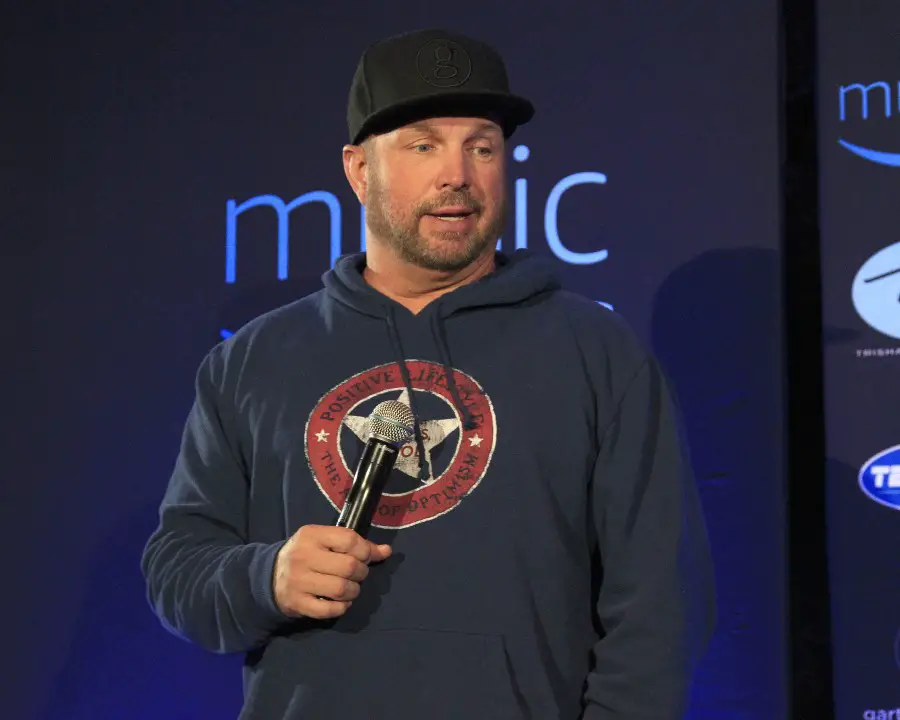 Garth Brooks is speaking out about his recent show at Nashville's Nissan Stadium, which was postponed last week due to severe weather. The Grand Ole Opry member admits he is devastated that the concert, which featured Chris Young, Emmylou Harris and his wife, Trisha Yearwood was not able to continue, and offers an update on when he might be able to reschedule.
"Heartbroken, that's a good word for it," Brooks said Monday night on his weekly Inside Studio G Facebook show. "Heartbroken. They say that character is not created in crisis, it is displayed in crisis. Or it is revealed. The thing that I will brag about. I'll always use the word 'we.' We were real lucky — band, crew, we're all real lucky to be on this ride. But the one thing I'll brag about is the Garth crowd. Those people are freaking amazing."
Brooks tried to reschedule the show for Sunday night, but logistically found it impossible to pull it all together on such notice.
"One thing is the food," Brooks acknowledged. "With 70,000 people there, you feed them, then you gotta go find food for 70,000 more people the next day. It was impossible. Servers? impossible. People to direct traffic? Just impossible. They tried and they tried."
Brooks does have another date for the show, but hints it won't be anytime soon, especially since football season is about to begin, with the Titans already in practice for the season, and their first home game on August 28.
"There is a rescheduled date that we're working with but we can't confirm it yet," Brooks revealed. "Gotta line it up with our stuff. It's not anywhere as soon as I would like it. We'll figure out what to do."
Brooks' next scheduled show is a sold-out concert on August 7 in Kansas City, Missouri. The 59-year-old, who is scheduled to play his first-ever show at Lumen Field in Washington next month, hints that he may postpone that show, depending on what happens with the COVID-19 delta variant surge.
"It breaks my heart to see city after city go on sale and then have to ask those sweet people and the venues to reschedule," Brooks said (via KOMO). "We have a three-week window coming up where we, as a group, will assess the remainder of the stadium tour this year. It's humbling to see people put this much faith in you as an artist, and it kills me to think I am letting them down."
While Brooks is happy to be back on the road, he has said that he will step away again if it will keep everyone safe.
"As much as I would hate to do it, it'd be an honor because you feel like you're doing your part," Brooks tells People, saying he would "stand down again" if that was the right thing to do. "We were lucky enough to survive last year. We'll pull together and survive this year if everything shuts down [again]."
Find a list of all of Brooks' upcoming shows by visiting his website.