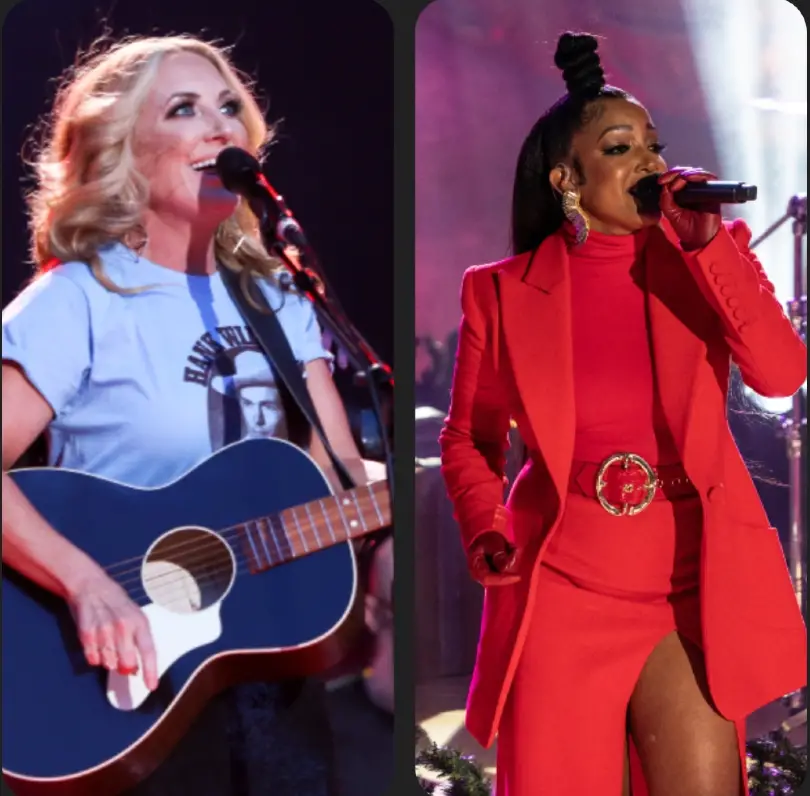 Lee Ann Womack and Mickey Guyton are part of an all-star lineup, performing this weekend at Got Your 6 Vetfest. The event will be held on Saturday, July 9 from 3:00 to 7:00 PM at Loveless Cafe. Other performers include Tyler Rich, Conner Smith and Kat + Alex.
Got Your 6 VetFest is presented by the Bob Woodruff Foundation. The foundation was founded by Bob Woodruff in 2006, after Woodruff was injured by a roadside bomb in Iraq while working as a reporter.
We asked Anne Marie Dougherty, CEO of the Bob Woodruff Foundation, about the Got Your 6 VetFest, and its importance.
What is Got Your 6?
Got Your 6 is the largest non-governmental national network of veteran service providers in our country. The term "Got Your 6" is military lingo for "I have your back," and it's become our enduring message of support to the military/veteran community. The BWF's Got Your 6 Network includes a portfolio of programs for veterans we fund and our national network of over 130 local partners. Together we provide support to millions of veterans, service members, and their families in the communities they call home.
Talk about the country artists who have agreed to perform for VetFest.
We're so excited to welcome country music greats to VetFest. Lee Ann Womack has been delighting listeners for over 20 years. Mickey Guyton is a good friend to BWF and a four-time Grammy nominee. Nashville native Conner Smith is our opening act and this 21-year-old is already a seasoned singer/songwriter. You may remember Kat & Alex from their American Idol audition in 2020 which landed them a deal with Sony Music Nashville. Alex's father is also a veteran, so we are so proud of that! And Tyler Rich is a stellar songwriter who has a big fan in BWF co-founder Dave Woodruff.
How do you hope the performers, and others, can help spread the word about the foundation's work?
Let's talk first about our veterans' needs. In our recently published "Got Your 6 Network: Quantifying and Addressing Veterans' Needs" research paper, our community partners reported seeing in 2021 a greater need for mental health services, food and nutrition support, and emergency financial assistance among veterans compared to the need two years earlier. We hope that performers will amplify the conversations around these issues so people learn more about what we, as a nation, can do to better support our veterans, their families and their caregivers.
We encourage everyone to share with others—their families, their friends, their neighbors and their co-workers–what they learn about the extent of our veterans' needs. For people looking to invest in an organization that's committed to helping our veterans, we ask them to consider the Bob Woodruff Foundation. We also ask them to get out in their communities and join organizations that are supporting our veterans and military. We can make a difference if we let them know we have "Got Your 6."
Why is the Got Your 6 VetFest important, especially now?
The Got Your 6 VetFest is our way of honoring the veterans and military who have given so much in service of our country. We're proud to welcome and celebrate over 400 veterans and their families with food, drink, music, games, and information about veteran resources. Not only do we want to celebrate the importance of community, but we also want our guests to learn about the helpful resources and programs that are dedicated to supporting veterans and military families in the Nashville area.
Why is the work of the Bob Woodruff Foundation so important to you, personally?
I come from a military family where people sometimes say it's a family business. I understand the sacrifices that families make, the worries and the challenges, and the rewards that come with serving. In terms of BWF's impact, our amazing team (with many veterans and military spouses and family members I might add) is dedicated to improving the overall health and well-being of the military and veteran population and ensuring that communities across the nation have the resources to meet those needs.
BWF has invested over $85 million to find, fund, shape, and accelerate the most innovative programs supporting the military/veteran community and grown our "Got Your 6" network to include over 11M veterans, military, and their families. That's a number I'm really proud of.
In addition to the music, raffles, carnival-style games and drinks and snacks will also be available. More information can be found at GotYour6VetFest.com.