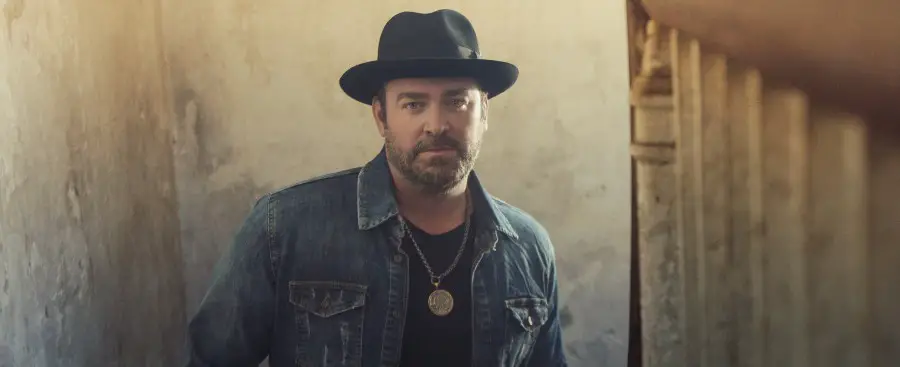 Lee Brice's fifth studio album, Hey World, will be released on November 20. The 15-song project runs a wide spectrum of styles and feelings, from the rowdy multi-week No. 1, "One of Them Girls" to the poignant title track and more.
"I want to take you on a roller coaster ride, at a show or with an album" Lee told Everything Nash. "We got a little fried last year, even just for a few weeks. And I just bared down really hard, and got into this — it was like a train and I couldn't stop. I was writing these songs and they all just fell out. I mean, 'Atta Boy,' 'Save the Roses,' 'More Beer,' 'Good Ol' Boys.' So many of the songs that are a huge part of this album, I wrote within a matter of a couple of weeks. We got on a roll. We always shoot for having diverse stuff on the record. I think the songs came out extra good."
Although several of the tracks seem, in many ways, a determined — even perhaps defiant — response to the ongoing coronavirus pandemic, the South Carolina native reveals that most of the songs were written before 2020.
"There's even songs that you would think maybe even came from this, like 'Sons and Daughters,' but we actually wrote that two and a half years ago," Lee shared. "The only thing that came from this year was 'Hey World,' and it wasn't even supposed to be on the album, much less the album title. We wanted to write it to where it wasn't just about this time, even though it was inspired by this time.
"Ten years ago, there were still plenty of people in the world that just needed to shut the world off for a minute," he added. "But other than that song, everything else was written right before all this started to happen. I mean, we're talking last fall last year, is when I hit that stride, and wrote a lot of this record."
Not only does Hey World cover a lot of emotions, but it also covers a lot of different sounds, blending different styles of genres into one, surprisingly cohesive, sound.
"You haven't necessarily heard it, but that's been a part of my life, and a part of my music, forever," explained the singer. "I mean, you do have kind of that John Mayer influence, with the guitar, and me playing my Strat. That's a lot of where my heart is. And too, it's old school where I came from, in the live shows. If you've been there, you see that part of me. That's why I put things like 'More Beer' and 'If You' on this record, because so many people have just heard what's been on radio, and they kind of have this predisposition of me that like, 'He's this big burly sweet guy who does these heartfelt songs,' which they are.  I've always walked the line of wanting to put stuff out that matters. But you go to the live shows, and there's this other side of me.
"I wanted to make sure I had plenty of stuff on this record that we could put on the radio, that would show that side," he continued. "So that people would know, when they come to the concert, they're not just going to see 'I Don't Dance' and 'Memory I Don't Mess With.' You're going to see 'More Beer.' You're going to see 'If You.'"
Lee just won his first CMA Award, for Musical Event of the Year, for his collaboration with Carly Pearce on "I Hope You're Happy Now." Hey World will be released on November 20. Pre-order the record at LeeBrice.com.