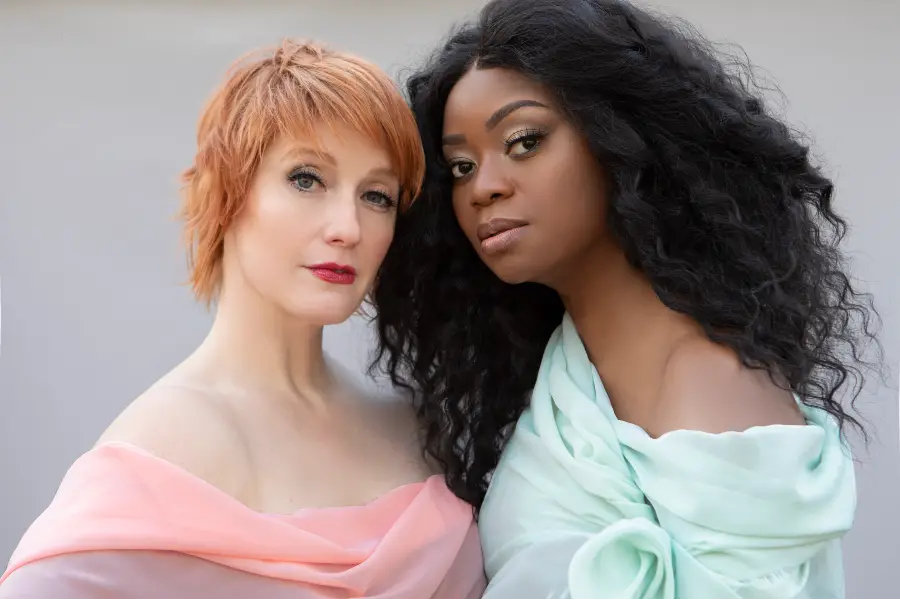 Leigh Nash is unafraid to go to hard places, in her music and in life. The singer-songwriter bravely confronted racism in her poignant and powerful new song, "Good Trouble," which she wrote with Ruby Amanfu and Matt Maher, inspired by the recent heartaches that have impacted Black Americans.
"What inspired it was all of these tragedies happening, boom, boom, boom one after another, with Ahmaud Arbery and Breonna Taylor, just over and over and over again," Nash reflects to Everything Nash. "Right before our eyes, we were seeing these horrendous things happen to African-American people, and they were happening while we weren't going to work and going on about our business. We were stuck at home, because of the pandemic."
Nash acknowledges that, at the time, she wasn't feeling particularly inspired to write, about anything, but was deeply stricken by the tragedy of events happening around her.
"Things were happening, one after another," Nash says. "It was unavoidable, and frankly, for me, I was grieving. I was grieving the country that I lived in, certainly along with those families. I just couldn't believe what I was seeing, and some of the reactions."
Nash might have still remained resolute in her decision to not create, at least for a while, if not for the death of politician and civil rights activist, John Lewis, who passed away last July.
"They started to play a lot of his speeches, and I had heard him talk about good trouble before," Nash recalls. "George Floyd, that happened right in front of our eyes. All these things were happening at once. I was still quiet and I was still feeling like I didn't have anything to offer other than just my own sadness and just kind of sitting in it. And then, when John Lewis died, I kept hearing about good trouble. God just put it in my head, and it seemed like He was not going to let that go."
Still, it took Nash until the fall to decide to write "Good Trouble," first enlisting the help from songwriter Matt Maher to get the song started, before reaching out to Grammy-winner Amanfu, via a friend of a friend, to add her perspective to "Good Trouble."
"We needed a voice of color, someone of color to speak into it," Nash says. "We didn't sit there and think 'What black people do we know?' … I remember saying, 'We may never finish this song because I am not going to just call someone that I barely know and say, 'We need a Black perspective.' It just felt like a really awkward and uncomfortable, and possibly inappropriate question to ask."
Amanfu, although gracious, told Nash that she would not be part of "Good Trouble" if it didn't resonate personally with her.
"She let me know, 'I'll listen to it. And if I don't like it, I'll let you know,'" Nash recounts. "I loved and respected her immediately for saying that. And 45 minutes later, I get this text back from her and she had overlaid the words that are the verse that you hear now. It took her only that long to do that. I was shocked and in tears."
Only a few days later, Nash and Amanfu finished the song together, virtually. Although "Good Trouble" lists Nash, Amanfu and Maher as the co-writers, Nash says there actually was a fourth writer on the provoking tune.
"Everybody has a different way of loving, and of seeing love and defining what love is," Nash says. "I wish it could all be the same, but that's just not the way we were made. But God is the author of love. Nobody knows good trouble, but God does — the turning over of tables, and righteous anger. It  made a whole lot of sense. And in that sense, God is definitely one of the authors of this song because He would not let it go."
Download "Good Trouble" at LeighNash.net.