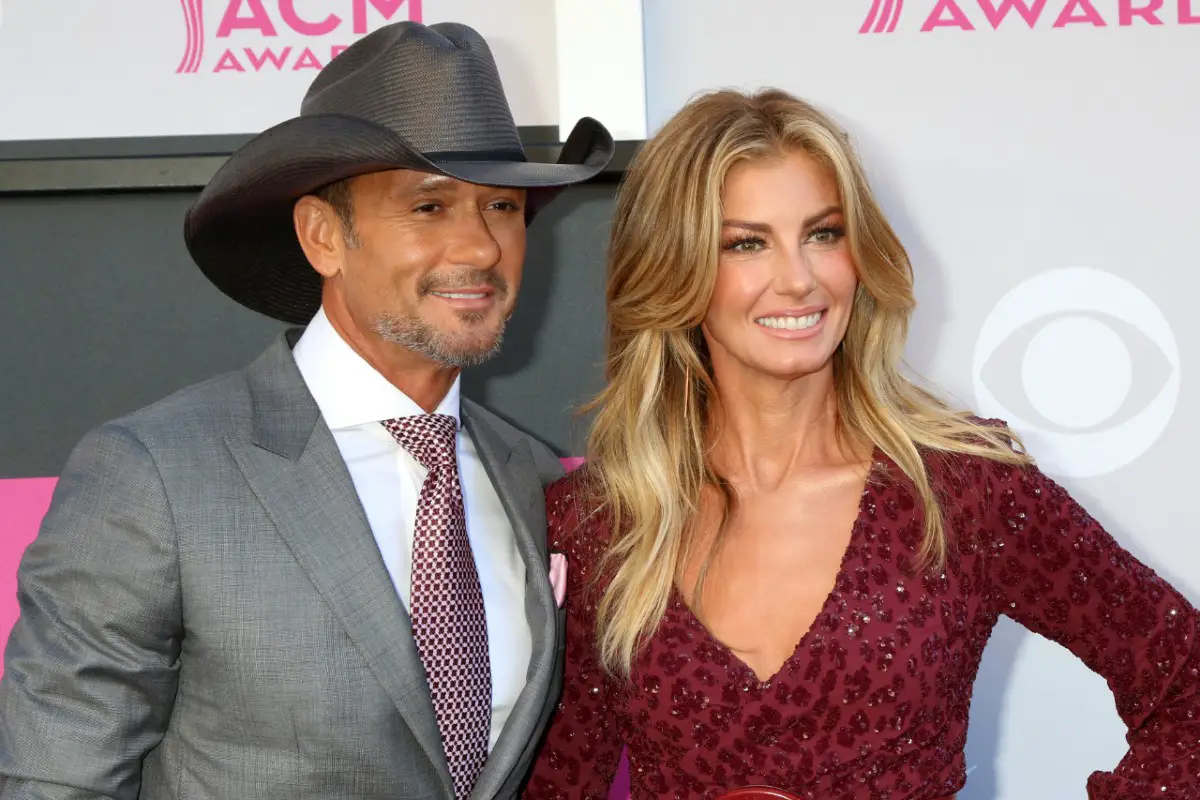 Tim McGraw is proud of his wife, Faith Hill, for many, many things, but at the top of the list is her role as a mother. The parents of three now-grown daughters — 23-year-old Gracie, 22-year-old Maggie, and Audrey, 19 — McGraw says it is Hill who deserves much of the credit for how well his daughters have turned out.
"I think part of that came from the business that we are in, because their mother being a woman in this business is always tougher," McGraw said, in a conversation with Garrett Hedlund for Leo. "They have the best role model in the world with Faith because—you know Faith; she's a strong woman. She's a fantastic mother and a great wife and a good business woman. She knows her head better than I do for sure. They have that to look up to."
McGraw and Hill might be country music superstars, but according to McGraw, their most important job has been raising their three girls.
"She is always going to make you feel at home," McGraw boasted. "There is something really cool that our daughters learned being around us when we are working and being around us at home. They got to see her being superstar mama, all made up, in these beautiful dresses on stage, killing it, being very professional. And then they cut her off as she gets on the bus, or see her be a mom all day until she has to go to work."
McGraw says that his happiness, and everything good that has come to his life, has come from being part of the country music genre.
"Every time people ask me about my life and country music and my career, I always say — and this is a true answer, it is not a hyperbole — everything good in my life has come from country music," McGraw reflected. "I would have never met my wife if I had not been in this business and touring and making music. I wouldn't have had these three beautiful head-strong, [laughs] strong-willed, smart, self confident daughters that we have."
McGraw and Hill both were busy with their own careers, but they worked even harder at giving their three girls a sense of normalcy, even while being raised by not one but two famous parents.
"We tried our best to never be away from them," said the singer. "They were on the road with us, they flew with us. If we had to go to Europe, they went to Europe with us. Whenever we were working, they were with us most of the time. However, when they started school and when we were home, we didn't talk about business. Their friends called us Mr. and Mrs. McGraw. They all knew us as Gracie's dad, or Audrey's dad, or Maggie's dad.
"They sort of all grew up in the same community with the same friends," he continued. "All their parents knew us. We were at PTA meetings. We were at football games. We were at basketball games. I coached softball. I coached basketball. We were part of their life, their community growing up. We made a real effort for them to not just to be part of our lives, but for us to be part of their lives."
McGraw is the godfather of Hedlund's new son, Rhodes.