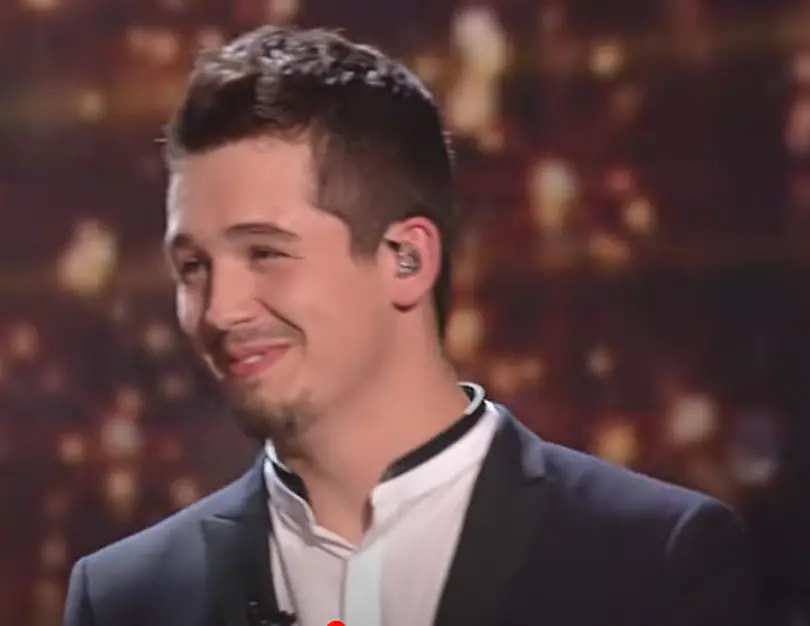 Noah Thompson is earning high praise from his former judges on American Idol. The Season 20 winner was lauded by both Lionel Richie and Luke Bryan, for his personality as much as his talent.
"I can't tell you how many times he woke up every night and went, 'I can't believe I'm here.' And I go, 'You got to start believing, son,' " Richie told People. "Well, [after the finale], I walked up to him and said, 'You want to tell me that now?' But it's that humble giant that you're looking for that works every time."
Thompson didn't even sign up to audition for Idol. It was his friends who first sent in a video of him singing, because he didn't believe in his talents enough.
"He just came in as the underdog … the unassuming guy that he didn't see it coming, America didn't see it coming," Bryan reflects. "And I think we've seen it in 20 years where those type people, really — America pulls for them, responds to them. And it always tells me that at the end of the day, being a good, humble, kind person wins."
Thompson made it into the Top 3 along with Leah Marlene and HunterGirl. But even during the finale, the Kentucky native doubted he would actually be crowned the winner.
"10 minutes before that, I thought about my journey on this show," Thompson recalls. "How it's all been. And it's been stressful. It's been a lot of things, I did not expect to make it this far and I just won. So I'm blown away but I'm just trying to take it all in."
Thompson admitted immediately prior to the finale that he thought one of the other two finalists would be declared the champion, instead of him.
"I feel like there's just no words for it," Thompson said (via Parade). "The way I feel about it, I would be in complete shock, to be honest, because I did not expect to make it this far. Never in a million years, so I would be so grateful. But at the same time, truthfully I would love to see either one of them [Marlene or Huntergirl] win the show. Honestly, I would have loved to see anybody win the show. I'm just really happy to be here."
Thompson just released a new single,"One Day Tonight," which is available for download here.