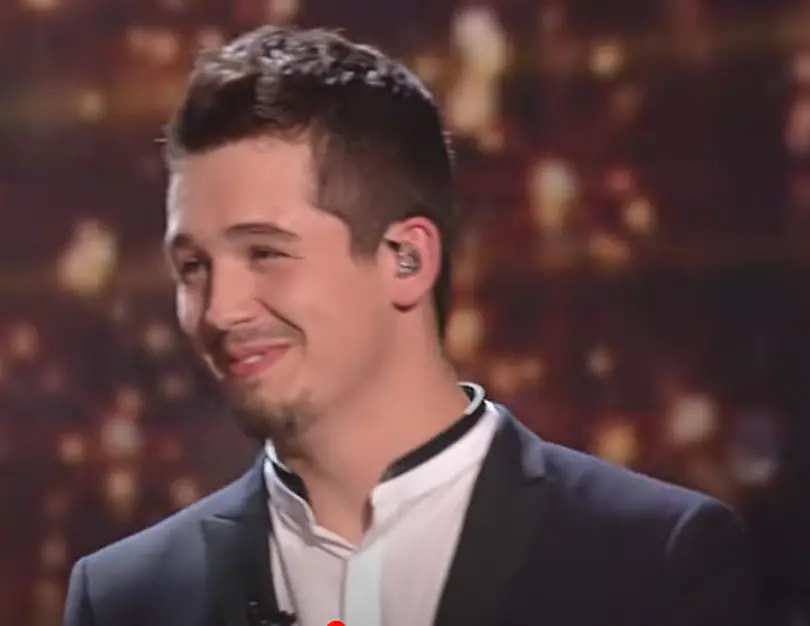 American Idol has a new winner! Noah Thompson was crowned the Season 20 champion of Idol, with HunterGirl coming in second, and Leah Marlene claiming the third spot.
"My heart is beating out of my chest," Thompson said after finding out he was the winner. "This is crazy."
Thompson celebrated his own by performing his new single, "One Day Tonight." He previously sang Rihanna's "Stay" and "I'm the Only One," the latter with Melissa Etheridge.
Immediately before the winner was declared, Thompson reflected on what he took away from his time on American Idol.
"Just the experience, man," Thompson told host Ryan Seacrest. "Everything I've gained from doing all of this. Just growing. Learning everything I can take in from the entire experience."
Prior to being crowned the American Idol winner, Thompson admitted he never could have predicted his success on the reality TV talent show, and still didn't expect to beat out HunterGirl and Marlene to be crowned the champion.
"I feel like there's just no words for it," Thompson said (via Parade). "The way I feel about it, I would be in complete shock, to be honest, because I did not expect to make it this far. Never in a million years, so I would be so grateful. But at the same time , truthfully I would love to see either one of them [Marlene or Huntergirl] win the show. Honestly, I would have loved to see anybody win the show. I'm just really happy to be here."
Thompson overcame seemingly insurmountable odds during the competition, when he contracted COVID-19, and was forced to audition while in quarantine from his hotel room. The Kentucky native might have never even tried out for Idol, if not for the encouragement of his friends.
"As a kid, all I thought about was being famous and playing music. But where I'm from, you don't really get too many opportunities," he admitted. "My family, they believe in me, The guys I work with believe in me. I just never believed in myself."
In fact, it was his co-workers at the construction company who entered Thompson into the competition.
"I would have never signed myself up for something like this," he said at the time. "I've never had that confidence. It's pretty cool to know that somebody believes in you more than you believe in yourself."
"One Day Tonight" is available for download here.