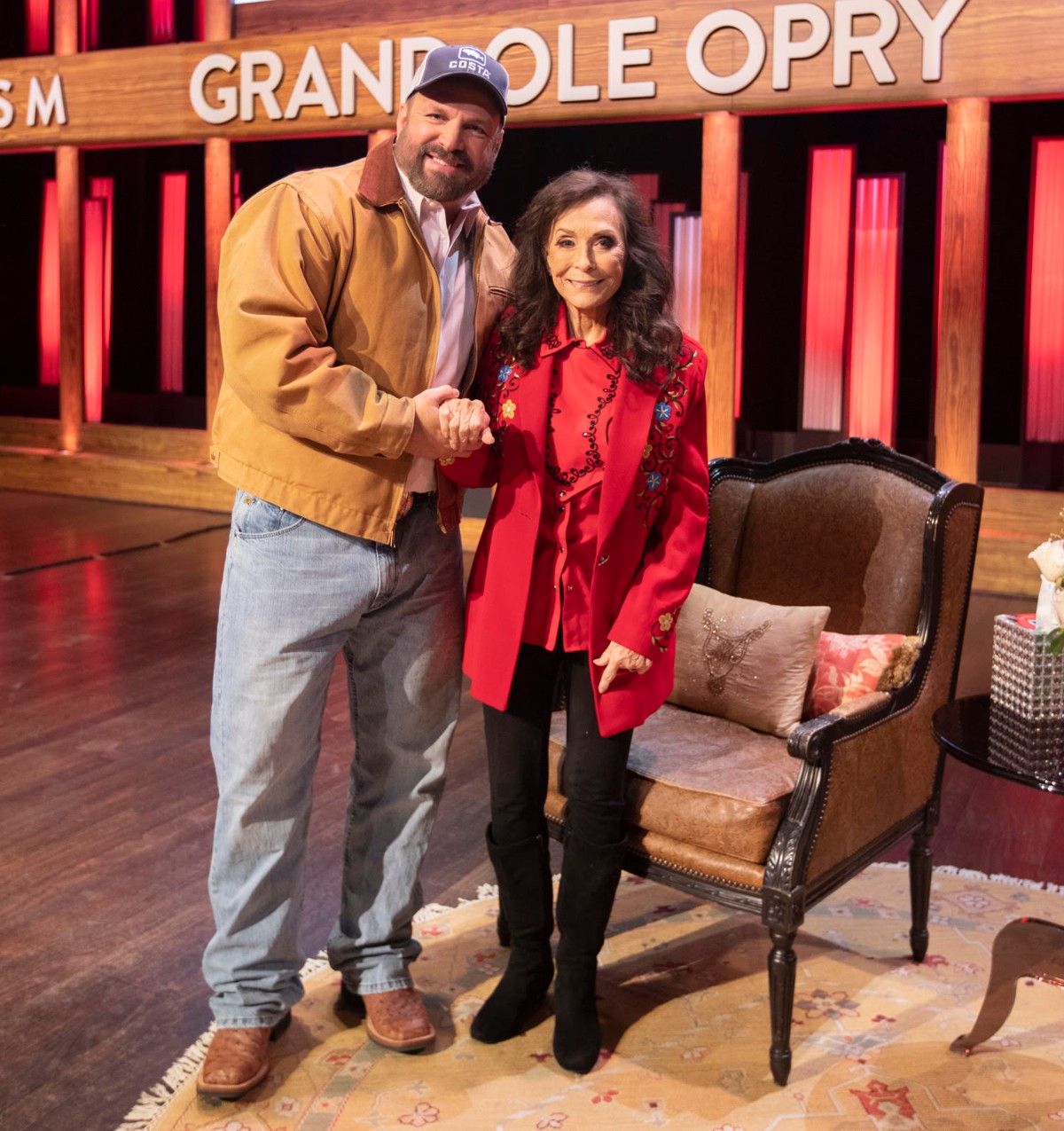 Some of country music's biggest stars are joining forces to help raise money for those impacted by the deadly flooding that took place in Humphreys County, Tennessee. The storm, which dumped over 17 inches of rain, claimed the lives of more than 20 people, including Loretta Lynn's own ranch foreman, Wayne Spears.
Now, the 89-year-old is stepping up to help those recovering from the devastation. Loretta Lynn's Friends: Hometown Rising concert will take place on September 13 at the Grand Ole Opry, featuring a star-studded list of performers, including Garth Brooks, Trisha Yearwood, Luke Bryan and Luke Combs, with more artists expected to be announced in the near future.
"I am so honored that so many of our friends are coming together to show so much love for our neighbors and community after such a devastating loss," Lynn says. "You know, we've all needed help from time-to-time, and that's why when we can give back, we do."
Lynn also spoke out about the event on social media.
The flood that devastated our area has been awful, but love is stronger. I'm so grateful for my friends who are answering my call for us to all pitch in and help every way we can. #hometownrising #loveisstronger @garthbrooks @trishayearwood @opry @CircleAllAccess pic.twitter.com/1Mcd2w4e0i

— Loretta Lynn (@LorettaLynn) September 3, 2021
All of the proceeds from the show will go to the United Way of Humphreys County.
"United Way of Humphreys County has been dedicated to our communities for years, and we established the Humphreys County Flood Relief Fund to get immediate and long-term needs met for all the flood victims," Executive Director Nioka Curtis says in a statement. "We had no idea this would be one of the worst floods in our history, but our community will be whole again.
"It's UWHC's goal to help make that happen as quickly as possible with the help of our generous donors," she continues. "From the rental deposits and down payments necessary for people to get re-housed, to remodeling, replacing clothing and rebuilding their lives, we want to make sure their needs are met and we will continue our fight to make that happen."
Lynn is still mourning the loss of Spears, who had been part of Lynn's life for a long, long time.
"Our ranch family is our family," Lynn said of Spears. "We lost my amazing ranch foreman, Wayne in this devastating flood. He took such good care of things here on the ranch for us. He's one of us and the whole Lynn family Is heartbroken. Please pray for his precious family and friends."
Tickets, which begin at $65, for will be available beginning at 10:00 AM CT at Opry.com. The show will also be  livestreamed across multiple platforms, including Circle All Access via Facebook, Twitter and YouTube. Find more information here.
Photo Credit: Chris Hollo