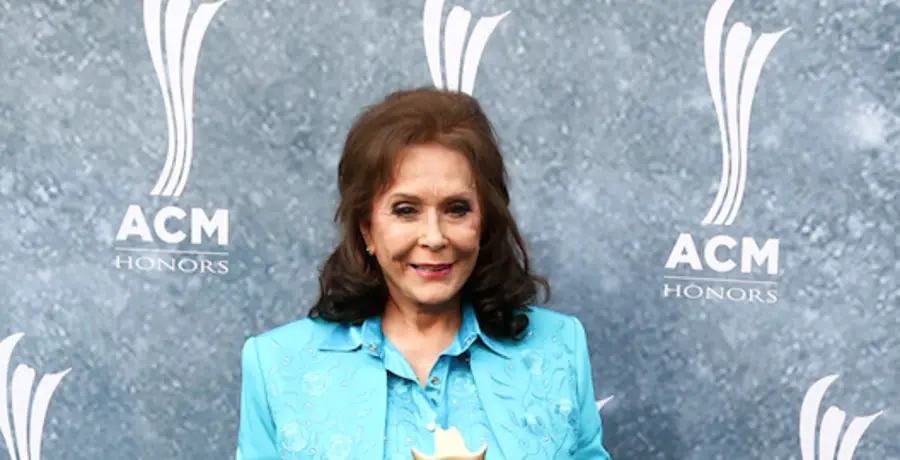 Loretta Lynn is doing her part to make sure she doesn't get COVID-19. The 88-year-old revealed on social media that she and one of her daughters both got the first dose of the vaccine, in spite of the cold weather.
"Well, I bundled up and Peggy Jean and I rolled out of Hurricane Mills so I could get this vaccine," Lynn posted. "I'm sure glad to get it and am sure ready to put Covid in the rear view mirror! And I enjoyed the mom daughter time, too."
Lynn certainly doesn't have time to be sick in 2021. She just announced the release of her 50th studio album, Still Woman Enough, out on March 19. The 13-track record includes collaborations with Carrie Underwood, Reba McEntire, Tanya Tucker and Margo Price.
"I am just so thankful to have some of my friends join me on my new album," Lynn said of the project. "We girl singers gotta stick together. It's amazing how much has happened in the fifty years since 'Coal Miner's Daughter' first came out and I'm extremely grateful to be given a part to play in the history of American music."
Lynn has had her own share of health challenges in recent years, including a stroke and broken hip, but she has determined to not even let that slow her down.
"I think it was harder to come back from my hip than anything," Loretta told Sounds Like Nashville. "With the stroke, I started working on it by myself even at night. I'd work my arms and legs while I was laying in the bed. I didn't rest. I just kept working. If you've got an arm that doesn't work, work on it day and night. If you've got a leg that doesn't work, work on it day and night. That's the way I had to do it."