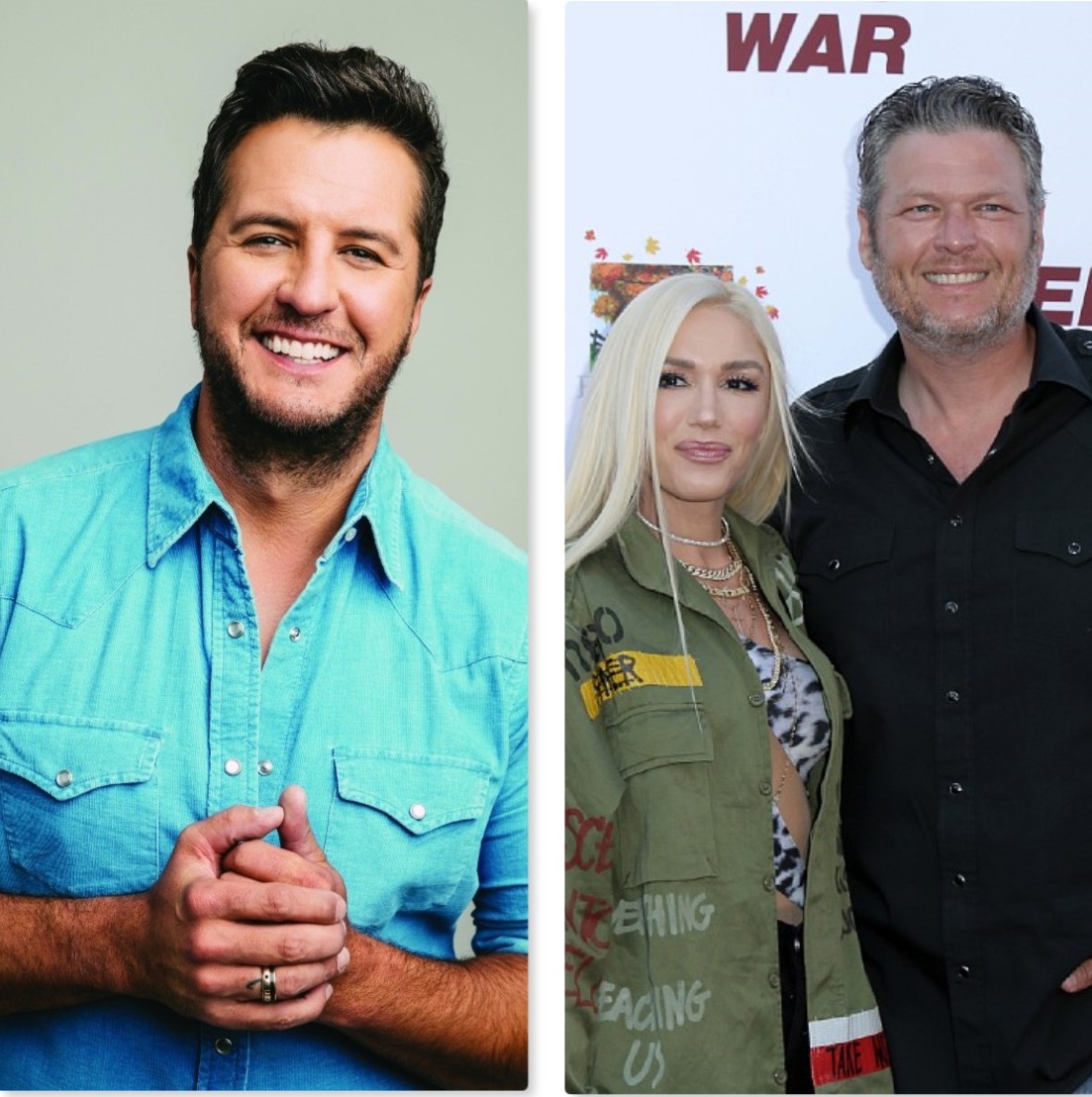 Luke Bryan might not have been invited to Blake Shelton and Gwen Stefani's intimate Oklahoma wedding, but he is still a big fan of the couple. The Georgia native praises his good friends for getting married again, especially after they both experienced so much heartbreak. Although Bryan and his wife, Caroline, have been married for 14 years, Bryan says there are not any words of advice he could offer them that they haven't already figured out on their own.
"The beauty of Gwen and Blake is they're at the perfect age to rekindle marriage, and they've both been in certainly public divorces," Bryan reflects to People. "I don't need to give those two any advice."
"You can look at them and really understand and tell how much they love each other and they're enjoying each other," he adds. "Any advice is always just talk it out and stay the way they are."
Bryan is certain that, while their path to each other wasn't without pitfalls, Shelton and Stefani were made to be together.
"All the pictures from the wedding just say everything," Bryan acknowledges. "They were made for each other, and [though] it took them a few years to find one another, I'm just very happy that they did find each other."
Stefani also recently spoke out about her recent nuptials, saying that the day far exceeded her wildest expectation.
"It was literally the greatest moment… one of the greatest moments of my life, obviously," Stefani said on the Tell Me About It with Jade Iovine podcast (via People). "It was beyond what I thought it was gonna be … I just feel so lucky. One of those things you think about a lot in your life is you don't know the future and you don't know what's gonna happen, but I feel like my spiritual journey has really guided me towards this place and this place of peace, Now I need to figure out how to do the rest of my life."
Bryan might be mildly offended at not being invited to the ceremony, but he still is planning on getting them a big, and humorous, gift.
"I did not know it was happening. I found out with the rest of the world," he reveals. "I have started my mental wedding gift soirée. I'm going to get a big box and there will be embarrassing items in there."
"They'll be funny, sarcastic items so Blake and Gwen can expect my wedding gift with the Luke Bryan touch on it," Bryan adds.
The "Waves" singer could possibly hand-deliver his gift next week, when he performs at CMA Summer Jam on Tuesday, July 27, along with Shelton, Stefani, Carrie Underwood, Carly Pearce, Dwight Yoakam and more. Tickets for the event, including the Wednesday, July 28 show as well, are sold out.