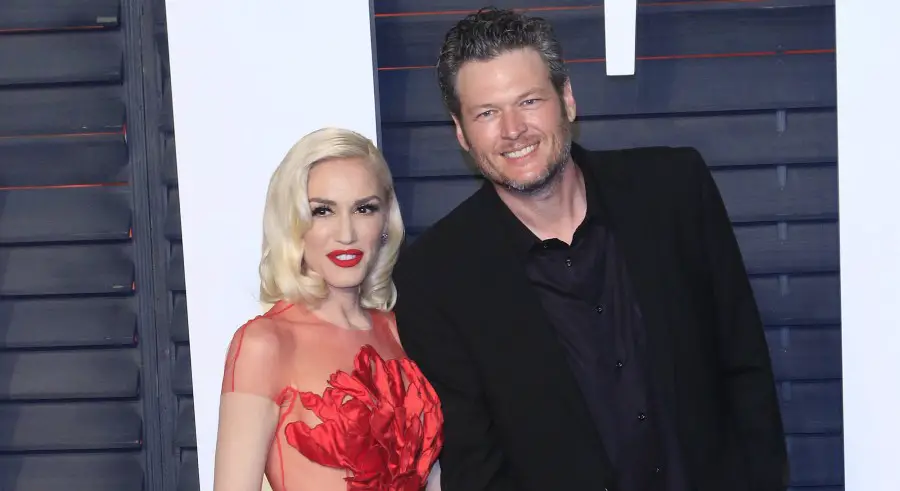 It's been more than two weeks since Blake Shelton and Gwen Stefani wed in an intimate ceremony in Oklahoma, and the pop star is still pinching herself that she finally married the country music singer, more than five years after they began dating. Their good friend, and fellow The Voice cast member, Carson Daly, officiated the ceremony, with family and close friends in attendance.
"It was literally the greatest moment… one of the greatest moments of my life, obviously," Stefani said on the Tell Me About It with Jade Iovine podcast (via People). "It was beyond what I thought it was gonna be."
Stefani and Shelton began dating while they were in the middle of their own divorces, never imagining that they would fall in love and ultimately marry each other.
"I just feel so lucky," Stefani gushed. "One of those things you think about a lot in your life is you don't know the future and you don't know what's gonna happen, but I feel like my spiritual journey has really guided me towards this place and this place of peace, Now I need to figure out how to do the rest of my life."
The fireworks started early for us this weekend! 🤩🎆 Congrats to @gwenstefani and @blakeshelton on tying the knot. 💝📸: @gwenstefani pic.twitter.com/BgIK7XXEXz

— The Voice (@NBCTheVoice) July 6, 2021
The mother of three feels nothing but gratitude that she has become Mrs. Shelton.
"That man is the same guy you see, no matter who he's with, what he's doing," boasts the new bride. "I look at him sleeping, and he's the same guy. And he's very real and consistent and genuine. It's what is so attractive and why people love him so much."
Stefani has been very vocal about her love for Shelton, whom she credits with enriching her life, in so many ways.
"Blake is the greatest guy," Stefani boasted to Australia's Herald Sun. "I look back over the past few years and look at pictures of when I first started kissing Blake, and I look the best I've ever looked in my life in those photos. Love must look good on me. I feel like that does show through – it really does."
Daly previously shared a few details about the couple's wedding, which included both of them writing — and singing — their own vows.
"At the wedding, Gwen starts, and she wrote this, 'Since I was a little girl …' And she crushes it, not a dry eye in the church," Daly shared on the Today Show. "It was so perfect. I said to Blake when she was done, 'Top that, buddy.' And Blake starts by saying, 'Gwen's always giving me a hard time about not writing enough songs, so I wrote a song.'
"Guitar comes in frame, stool, next thing you know, he wrote her a song. He sings her a song while he's crying that he wrote specifically for her. … Not a dry eye in the house," he continued. "That was really a highlight. It was a bunch of pinch-me moments. It was just their family. It was small. It was perfect."