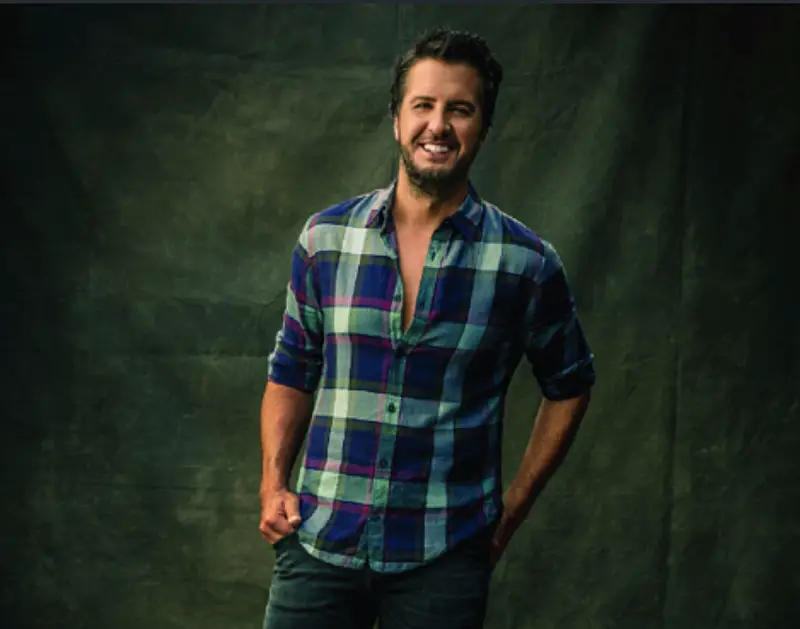 Luke Bryan's niece, Jordan Cheshire, is married! Cheshire wed Clint Eudy in a lavish ceremony held over the weekend at the Troubadour Golf and Field Club, located just outside of Nashville.
The wedding planner, Emily Clarke Events, posted a video on social media, which has since been deleted, of Bryan walking Cheshire down the aisle, even stopping to fix her veil as she was escorted to meet the groom. During the reception, Bryan danced with Cheshire to Phil Collins' "You'll Be in My Heart."
Cheshire is the daughter of Bryan's sister, Kelly, who passed away in 2007, and his brother-in-law, Ben, who passed away in 2014. Since then, Bryan and his wife, Caroline, have been raising their nephew, Til, and helping take care of both Jordan and her sister, Kris.
Bryan previously said that he takes his role with their nieces and nephew very, very seriously.
"I hope I've helped them in feeling like there is somewhat of a place to call home," Bryan told People.. "Those kids truly lost what they can call home. The main thing is, when they come to our house, they can walk around in a bathrobe, with their hair up in a towel and be at home."
Bryan, who was only 19 years old when his older brother Chris was killed, just released "Songs You Never Heard," in honor of Chris.
"When Chris passed away, it was devastating, because no one was more fired up about me going to Nashville than him," Bryan said on the Today Show.
Bryan had previously written, and sung about, his losses, but never as clearly as with "Songs You Never Heard."
"I get this idea," Bryan shared. "There's been all of these songs that have come out since my brother passed away, and I can't imagine what his reaction would be if he'd have gotten to hear these songs."
Bryan will take a break from his Proud to Be Right Here Tour this week to kick off his annual Farm Tour. Find a list of all of Bryan's shows by visiting his website.