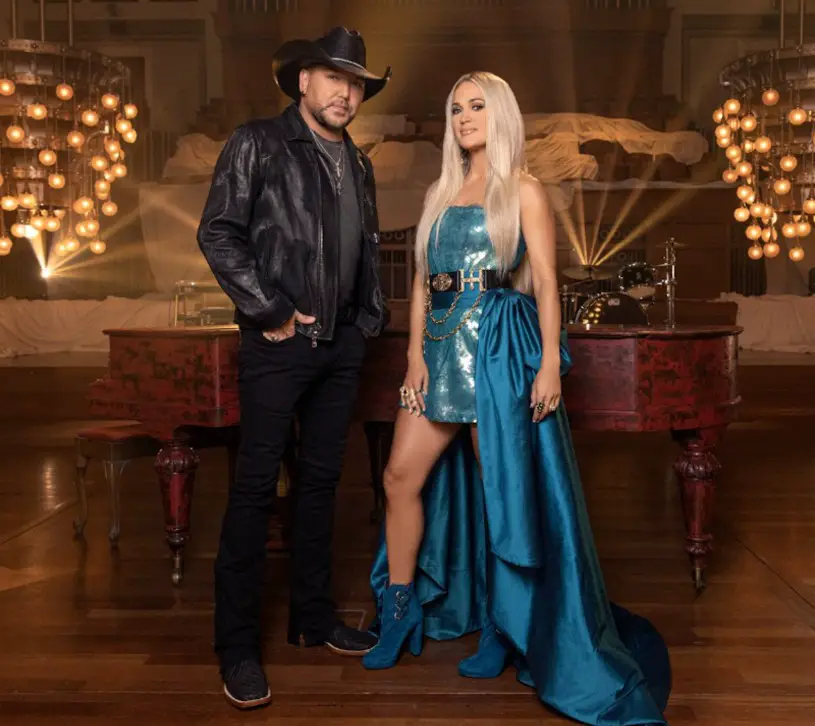 The video for Jason Aldean and Carrie Underwood's soaring "If I Didn't Love You" duet is out! Filmed at Nashville's Schermerhorn Symphony Center, and directed by Shaun Silva, Aldean says he loves the finished product, thanks in large part to Underwood.
"Carrie was made for this song, but also for this video," Aldean says. "I'm glad that she was down to get together to make it…it's something that turned out a little outside of what I'd normally do, which is always cool."
"If I Didn't Love You" was written by Aldean's longtime bandmates, Kurt Allison and Tully Kennedy along with  Lydia Vaughan and John Morgan, right before Aldean was heading into the studio.
"'If I Didn't Love You,' it was written as a duet," Aldean tells iHeartCountry. "We had kind of thrown around the idea of doing a duet. We had a couple of songs that I wasn't really in love with. A couple of guys in my band actually went in right before we went in to finish tracking the album and wanted to try and write a duet. They went in and wrote this song, 'If I Didn't Love You,' and brought it to me. I thought it was great."
As soon as the Georgia native decided to record "If I Didn't Love You," he knew he wanted Underwood to sing on it with him.
"We had a short list of people to send it to, and Carrie was at the top of that list," Aldean recalls. "We reached out to her. A lot of times, you never know what other artists have going on at the time. They may not have a window to release a song like this. Luckily for us, Carrie had a window. She liked the song…. When she came in and put her vocal on the song, it took it to a new level, and turned it into this big, huge, power ballad. It was something that we definitely needed for the record too."
This isn't Underwood's only collaboration out right now. She's also joining Dan + Shay' on the song, "Over Us," from the upcoming Dear Evan Hansen album.
"If I Didn't Love You" is from Aldean's upcoming tenth studio album. Download the song here.