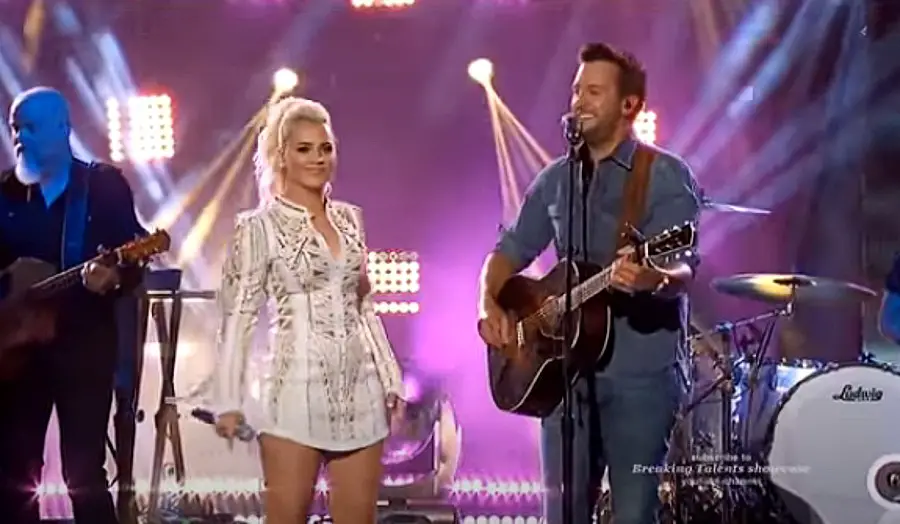 Gabby Barrett didn't win American Idol, but Luke Bryan knew early on that she had star potential. The judge on Idol recalls when Barrett first auditioned for the reality TV talent show, and he knew right away she was destined for greatness in music.
"Nothing is more fun than being in the room when a star is born," Bryan said on his Party Barn show on Apple Music (via Country Now). "I mean, you've got to go through hundreds of people to find that star … It's just like when Gabby Barrett walked into American Idol, she didn't win American Idol, but I just said, there was just something magical about that."
Bryan might have been an early fan of Barrett, but she didn't know it at the time. In fact, the Pennsylvania native thought the country music superstar didn't even like her!
"When I first did the audition, I didn't know if he liked me," Barrett recalled to Taste of Country about Bryan, after he asked her to choose a new song, not once but twice. "I was confused. I came in with a country song and ended up getting through with a church song."
Bryan was on Party Barn with his good friend, Blake Shelton, who convinced Bryan to appear on American Idol in the first place.
"You said, 'Do it.' I said, 'Heck yeah, I'm going to do it.' Man, it was like you told me. It certainly opens your eyes, opens your world up to stuff you never can imagine," Bryan recalled, "Thank you for that."
Shelton acknowledged that, although they both appear on reality TV talent shows, their roles are really quite different.
"I've always said that the tough parts of our jobs are in two different timelines, because what you guys do with the audition process, you're literally out there hitting the streets," Shelton acknowledged. "People coming in with a number taped on their back or chest or whatever, and they're just as raw as they could possibly be.
"Where on The Voice," he continued, "by the time they get through the audition process to make it onto the blind auditions, they're a little more prepared for that moment because of what they go through just to get to that part."