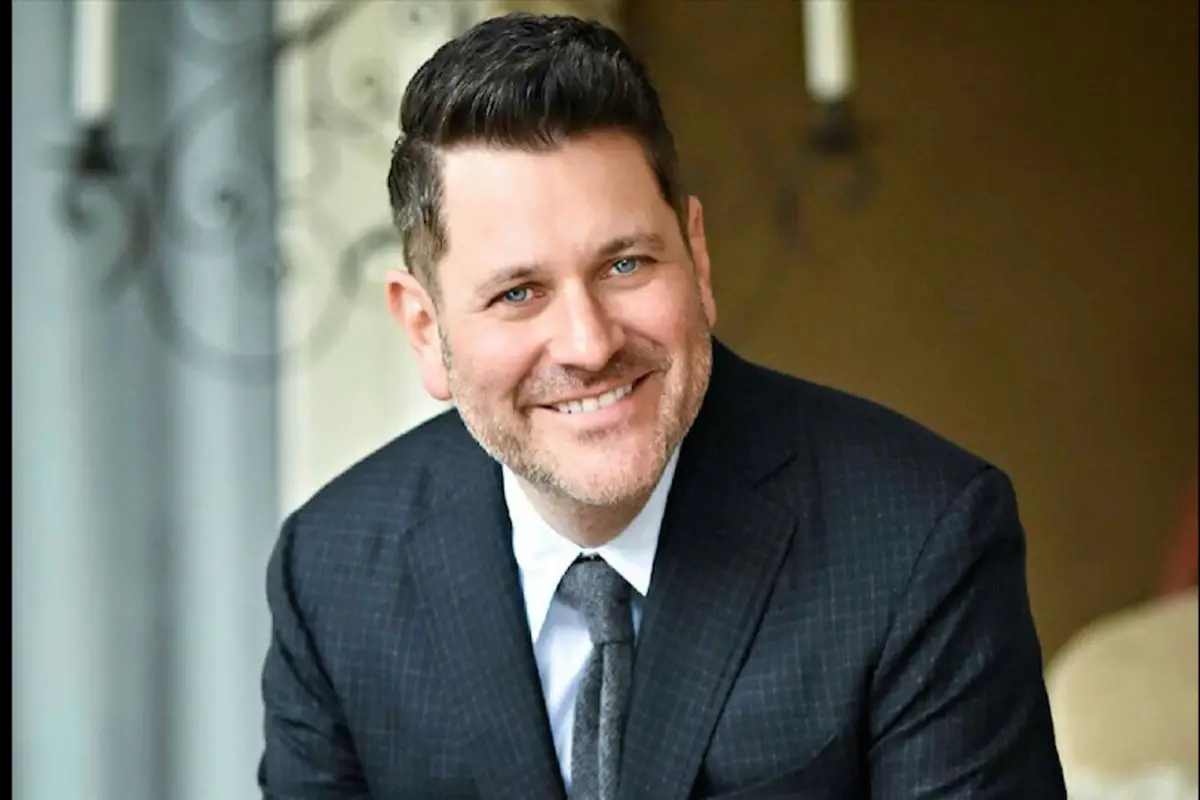 New music is coming from Jay DeMarcus, and soon! The Rascal Flatts singer revealed on social media that he was releasing a new song, "Music Man," inspired by his late father, who passed away last year.
"This one's for you, Dad," DeMarcus wrote, along with a throwback photo of the two together. "I have something special coming on Friday!!"
This one's for you, Dad. I have something special coming on Friday!! #MusicMan https://t.co/mI8OQEaUKE pic.twitter.com/tc6DyPDvAw

— Jay DeMarcus (@JayDeMarcus) January 25, 2021
DeMarcus previously revealed that he inherited much of his musical talent from his father, and still enjoyed playing with him, even after all of DeMarcus' success.
"My dad was always musical," DeMarcus acknowledged. "So, the bond that we've always shared that has kept us close is music and we play music together. I try to go back, not so much in the last couple of years because his health has been deteriorating. But I would go back and play some little clubs with him with his band that he had back in the late '70s.
"It was a way for me to stay connected to my father and share that bond with him," he added. "There is a lot about my father that I will always cherish and love."
The Ohio native also praised his dad in a touching social media post, shortly after his father passed away.
"He taught me how to play, pushed me to be the best I could be, and I could not be more grateful for the time spent with him on the stage, and off," DeMarcus shared. "I have a lifetime of memories that will now be my comfort, as I face this life now without him. Rest In Peace my precious Dad, I was always proud to be called your son, and I will miss you forever. Enjoy Heaven, you've earned it."
Rascal Flatts announced early last year that they were disbanding to pursue other interests, which for DeMarcus, means more music. He recently released the Christmas song, "A Strange Way to Save the World," with gospel singer Jason Crabb, who is signed to DeMarcus' own Red Street Records label. The new musical venture, DeMarcus admits, is bittersweet for him, after spending most of his adult life as part of the award-winning trio.
"I'm gonna miss the times that we shared together that no one knows about, that no one sees – the looks at each other on the stage, the moments that we look at each other and we know that we're at our best," DeMarcus admitted. "The time in the trenches that no one knows about that the three of us have shared together that have bonded us together for life is what I will miss the most. You can't make up for time spent together. No one can do that, and we've seen the best of each other, we've seen the worst of each other.
"We've held each other through the saddest of times, through love and loss, and it's a brotherhood," he continued. "It has always been a brotherhood, and the day that we don't have that anymore and we can't just reach out to each other so easily is gonna be very, very sad and heartbreaking for me. But I know that when we're old men together someday, sitting around on a porch and sharing old stories and singing 'Prayin' for Daylight' when we're 75, we're gonna have a heck of a legacy to look back on."
Pre-order "Music Man" here.