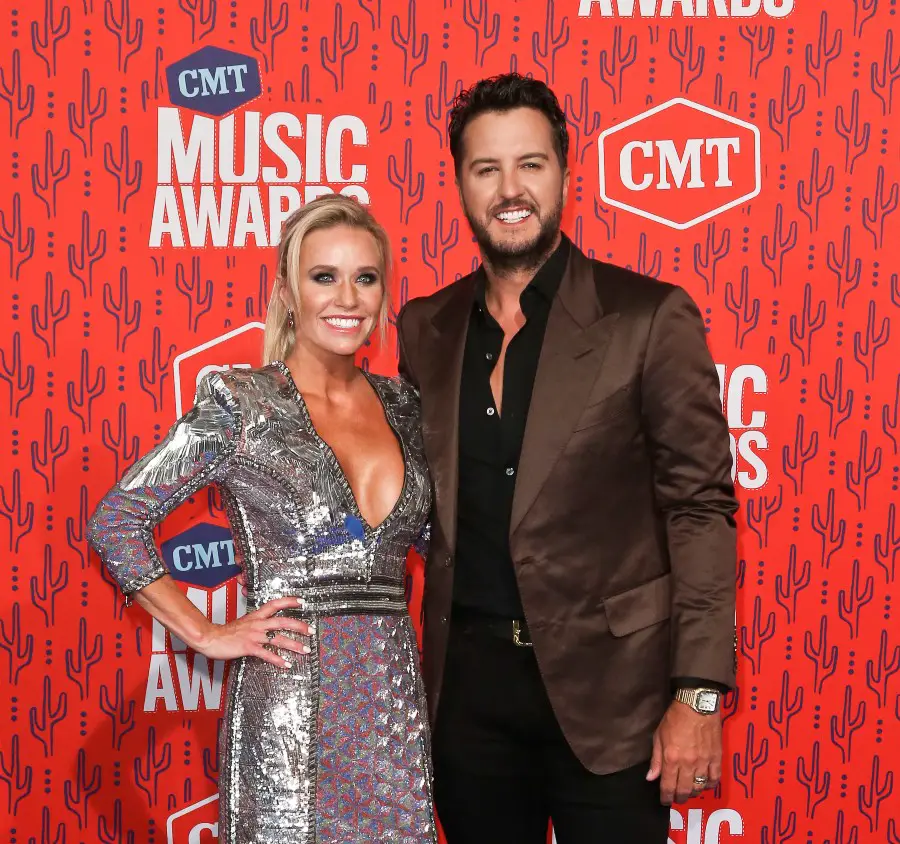 Luke Bryan's marriage to his wife, Caroline, is still going strong, almost 15 years after they tied the knot. The two, who met at a bar when they were students at Georgia State University, wed right before Bryan's superstar career took off. Through it all, including taking in their nephew, Til after the loss of both Bryan's sister and brother-in-law, and the death of their niece, Sadie Brett Boyer as an infant, the couple has remained steadfast in their commitment to each other.
"Just like everyone, we have our arguments, bad days, and disagreements," Caroline tells People. "However, we always talk out our problems. Marriage isn't always a fairy tale! It's a battle that both people have to be willing to fight. Each day whether we are blissfully happy or not, we fight for each other … I'll love Luke until my last breath."
Both Bryan and Caroline are adamant that it hasn't always been easy, but what makes their marriage succeed is their ability to put the work into their relationship.
"There's some 'opposites attract' that goes on," Bryan says. "I think it makes us drive each other crazy, but then it pulls us together, too. We've gotten better at understanding when we need to sit down and work through something. And we've also gotten better at realizing when we just need to forgive each other and move on, and we're not gonna let something hang us up for a couple of days. Life's too short!"
The country music superstar has spent much of his career largely on the road, crediting his wife with how well his sons, Bo and Tate, have turned out.
"I can't take my children anywhere that someone does not compliment them on their manners and behavior," Bryan boasts. "And that is a thousand percent her art. Every time somebody says something, it makes me go, 'This is her.' And I try to let her know when those moments happen because that's a big thing."
Caroline might keep their kids in check, but she also keeps her husband in check as well.
"She's always been the one that really isn't drinking all of my Kool-Aid," Bryan says. "When I'm getting shined up, she kind of pulls the reins back. She keeps it real."
Caroline will forever be known as Bryan's wife, but he insists she is so much more than that.
"I want us to be known as a family unit, but I also want her to be able to carve her own path and not feel like, just because she married some guy that somehow pulled off being a country singer that she's just 'tsunami-ed' by all of that," he says.
The sentiment might be sweet — and accurate — but Caroline says there was never anyone made to perform more than Bryan.
"Luke has a God-given talent to entertain — it's so natural to him," Caroline brags. "He's the guy that walks into a room and everyone wants to hang out with him. We'll be at an event, and I'll be ready to head home and go to bed. Meanwhile, Luke will have made his way into a DJ booth and taken over. He is always there to make people smile and have a good time."