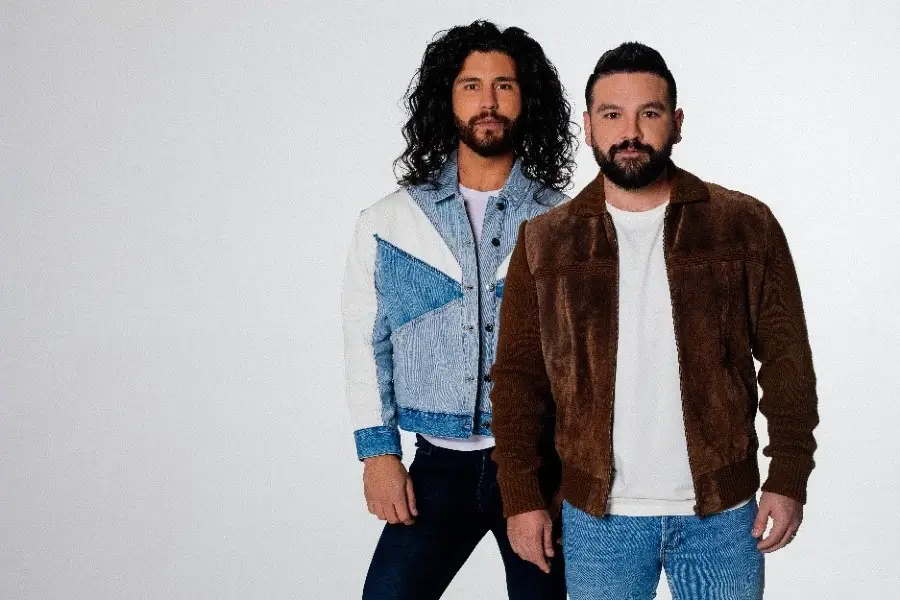 Bobby Bones recent wedding to his new bride, Caitlin, was a star-studded event, with Dierks Bentley, Jake Owen and Chuck Wicks among the celebrity guests in attendance. It was Dan + Shay who performed the couple's first dance, which was the Jesse and the Rippers version of The Beach Boys' "Forever" from Full House. Bones just posted a video of the sweet, romantic moment on social media.
Dan and Shay performing the first dance at our wedding. A little song we learned from "Jesse and the Rippers" on Full House. What up @JohnStamos pic.twitter.com/4Awv7NMtOx

— Bobby Bones (@mrBobbyBones) July 29, 2021
Gary LeVox was also hand to perform the Rascal Flatts' hit "Bless the Broken Road," while Ronnie Dunn performed Brooks & Dunn's "Neon Moon."
The wedding was held at the couple's Nashville home, which they purchased together after Caitlin moved to Nashville to be with Bones.
"We love home. We picked this place out together — that was really one of the first decisions that we made as a couple. And so she thought, 'What if we got married here?'" Bones told People.
"It was such a big gesture for Bobby to want to get a home for us both, that had some of my touches," adds Parker, who relocated to be with Bones in 2020, at the start of the pandemic. "We got to start fresh. For me, it really wasn't even a question. It was just — if we're getting married in Nashville, we're getting married at the house."
Bones took an extended amount of time away from his job hosting his award-winning iHeartRadio The Bobby Bones Show, to enjoy a honeymoon with his new bride, marking his first lengthy amount of time to take a vacation, although likely not the last, now that he has Caitlin in his life.
"I've just been so alone, by myself, independent. I'm finally starting to have substance in my life," Bones reflects. "She's constantly trying to convince me that my life is more than just what I do for a living and trying to show me that my worth is more than just what I put out on TV or on the radio. I haven't been much of a human. I've been very much a robot for all of my life until now, but I can feel small cracks in that really unhealthy frame that I used to live inside of. I'm learning."
The Dancing With the Stars champion is enjoying not always working so hard, in spite of his numerous jobs and roles.
"Even though I'm busy, I have a great influence on my life, and her name is Caitlin," Bones boasted to Everything Nash. "With Cait, life doesn't revolve around what's happening on TV and radio. For me, I've been so dedicated to my job, and her focus is not that. She doesn't even like it, honestly. She doesn't want any of the attention.
"That's good for me," he added. "At first it was forced, but it has made me value time. So, I do sleep a little bit more, mostly because she has instilled in me, beat in me that I need it."