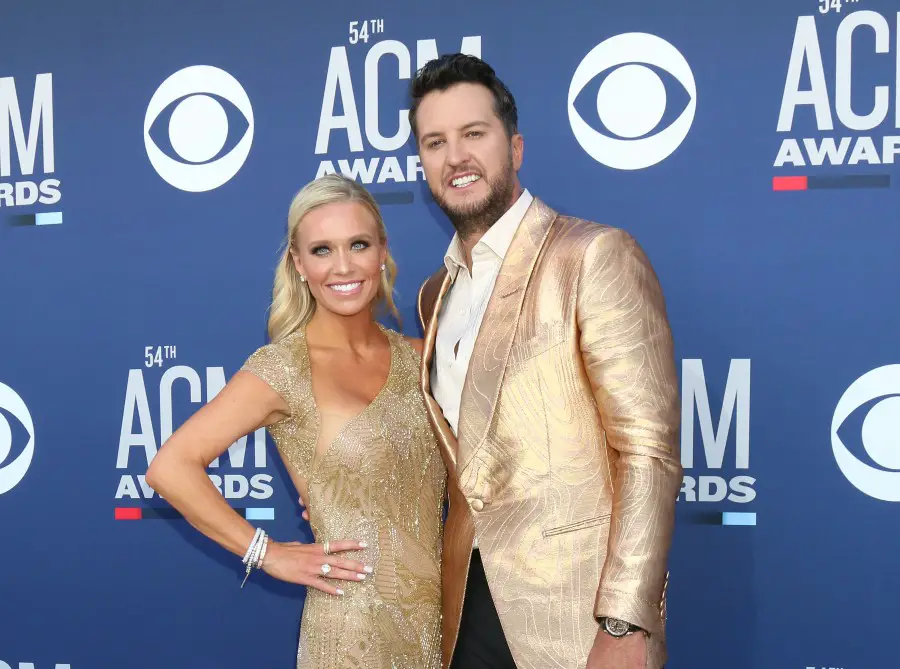 Luke Bryan's wife Caroline has been by his side since the very beginning of his career. The two first met and began dating while in college, later splitting up for several years before getting back together again, this time for good. It was Caroline who was the breadwinner in the early stages of their marriage, working as a pharmaceutical rep, while he focused on a career in music — a bumpy road that he might have given up on if not for her unwavering support.
"I paid the bills for a while 'cause Luke wasn't making money," Caroline, who worked as a pharmaceutical rep, said on the Uncut with Jay Cutler podcast (via People). "I never doubted him ever. I never doubted him once. He doubted himself a couple times, but I didn't. He's Luke. I knew that he could do it."
Caroline might be her husband's biggest supporter, but she wasn't necessarily a fan of him when they first met, while both at a bar one night.
"I'm at a bar and a friend of ours is like, 'Hey, I want you to meet a friend of mine.' And I look across the bar and there's this guy with this big goofy smile and I'm like, 'Whatever,'" Caroline recounts. "And then I met him and he was so funny that I thought he was just drunk. But it was Luke, 'cause that's just Luke. We were friends, or tried to be, for like a week, and then we kissed and sparks flew."
The sparks might have flown, but when Bryan graduated, while Caroline was just wrapping up her freshman year, the two decided to go their separate ways. It was five years later, when Caroline unexpectedly saw him in a bar, that they reconnected, and this time it was for good.
"Those five years apart was the best thing that could've happened to us," the mother of two maintains. "Because we learned you just learn what you can and can't do and what you appreciate."
The couple has endured their own share of heartaches and tragedies, not to mention long absences thanks to Bryan's busy career, but their relationship remains solid through it all.
"Just like everyone, we have our arguments, bad days, and disagreements," Caroline previously told People. "However, we always talk out our problems. Marriage isn't always a fairy tale! It's a battle that both people have to be willing to fight. Each day whether we are blissfully happy or not, we fight for each other … I'll love Luke until my last breath."