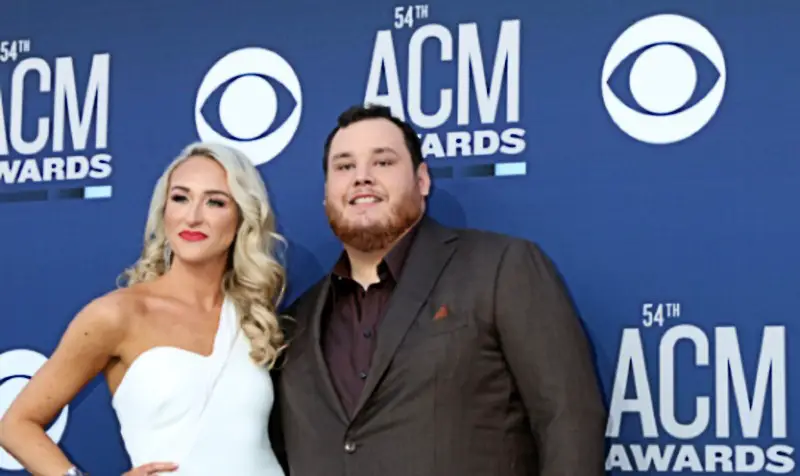 Luke Combs just scored his tenth consecutive No. 1 hit, with the sweet ballad, "Better Together." The song was inspired by his wife, Nicole, who he blames with making him tap into the more sentimental side of who he is, at least when he is writing songs.
"I enjoy writing that kind of stuff, and it's something that I feel like I have a little bit of a knack for," Combs said (via ABC Audio). "I don't necessarily want to be the love song guy, but I feel like kind of I am right now, which is just kind of where I was and happened to be at the moment."
"So I don't really have any control over that. You know, if she wasn't so great, then this wouldn't be happening," he continued with a laugh. "I got her to blame!"
Combs also wrote "Beautiful Crazy" about Nicole, which earned him a CMA Award for Song of the Year. The song gives a glimpse into their own life, which he says does sometimes make him crazy, in the best possible way.
"She always loves it. I mean, she's always pumped about it," Combs says of his relationship with his wife of five months. "But me and her have a really good back and forth, and we don't take almost anything too seriously. We joke around a lot, and she jokes around with me about that stuff, too, saying I'm all gushy and everything like that. So we do enjoy giving each other crap from time to time."
Combs recently opened up about one of his own personal struggles, battling anxiety and a form of OCD.
"It's something I've always struggled with, always affected me, " Combs shared as part of his conversation on The Big Interview With Dan Rather. "First time I can remember was probably middle school, up to kind of the end of college. I still have my moments here and there, but it's something that I've learned about, and it's something I've been able to get a hold of. It's been great to have felt free from those things for a long time."