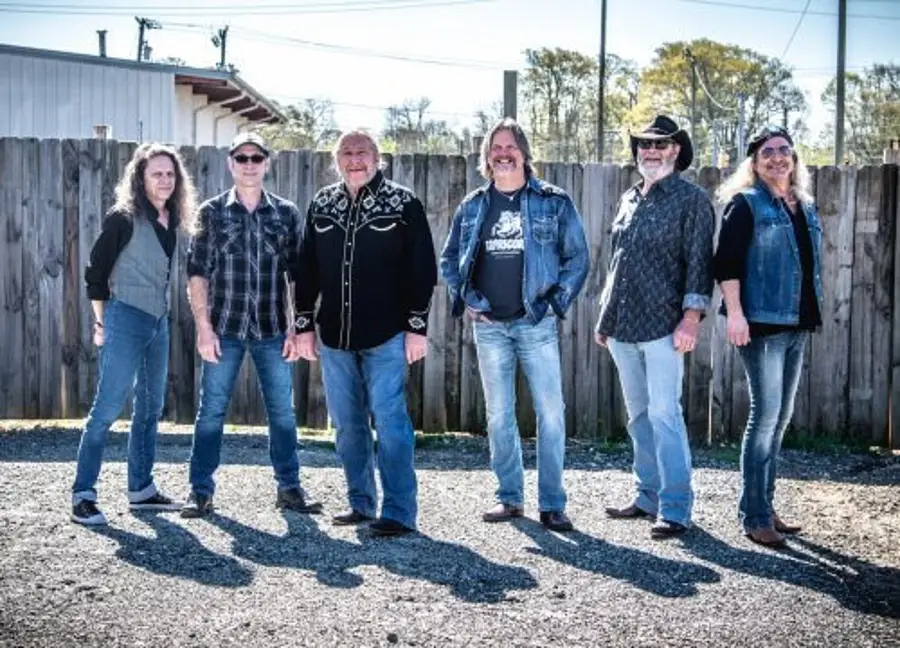 It's been 50 years since the Marshall Tucker Band began. To celebrate the milestone anniversary, the band will embark on their ambitious 50th Anniversary Tour, kicking off on January 12 in The Woodlands, Texas.
Doug Gray is the band's lead singer, and the only remaining founding member of the iconic group. For Gray, the five decades have been punctuated with plenty of highs, as well as a few lows, including the recent loss of Charlie Daniels, whose death put Gray's entire career into perspective.
"It feels like 50 years, 'cause as we lost Charlie last year, and that was devastating. We had been planning to go out, and both our agencies had been working together for such a wonderful tour with Charlie," Gray tells Everything Nash, referring to the Fire On the Mountain Tour, which was canceled because of the pandemic. "And then all of a sudden, he's gone, and it devastated me."
It was Daniels who was one of the biggest supporters of The Marshall Tucker Band, from their earliest records. Gray never imagined his career without Daniels, until he unexpectedly passed away in 2020.
"We'd been friends ever since 1973," Gray explains. "We kind of grew together. He'd go headline, and then we'd swap around and we'd headline. It was just an amazing thing."
Gray is eager to get on the road, and in front of The Marshall Tucker Band's loyal fans, but he admits it will be different without Daniels around for support.
"I think about him all the time," Gray admits. "There are parts of songs that we do on stage that would've been his part those first four years and then he'd come up and jam with us sometimes. But this wasn't about just who's there and who's playing … We've got the same group of people that's even closer family, and they're wonderful. They want to be part of the extended family cause of the warmth that they get. Not only from me, but from the entire band and the road crew."
As The Marshall Tucker Band heads out on their 50th Anniversary Tour, Gray feels mostly gratitude for the career he has had, and the longevity the group has experienced.
"The 50-year thing is a good feeling," boasts the singer. "It really is. We're getting a whole lot more respect than a lot of people. Ballplayers go out there and they work hard, but you know what? We work hard. It's not work when you're on stage. That's not work, 'cause you're doing it for the people. You just have to make yourself understand that the people are the most important thing in this business."
The 50th Anniversary Tour includes a stop at Nashville's Ryman Auditorium on February 9. Find all of the dates and venues at MarshallTucker.com.
Photo Credit: Courtesy of Absolute Publicity / Mariah Gray