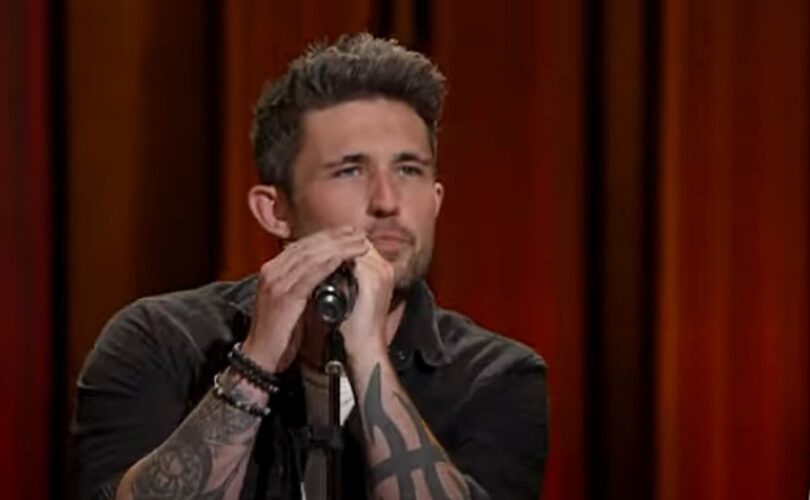 Good news, Michael Ray fans! The Florida native just announced he is headlining his own Just the Way I Am Tour, kicking off this month.
"I can't wait to be back out on the road and be with all of you again," Ray says of his upcoming tour. "There's nothing better than being with one another and singing the songs that have brought us together over the years, and I'm so excited to share some new songs with you that have come to mean so much to me. Let's make some memories!"
Ray previously hinted he was ready to hit the road, after spending so much time away from the stage, and his fans, because of the pandemic.
"It's been good to see the dots pop up on the calendar on my phone," Ray told Everything Nash. "We're playing a lot of the festivals that we had to move last year to this year. We're planning stuff for the fall right now. So we're going to be hitting as hard as we are able to hit it. We're going to go. One thing about quarantine for me too is, I didn't realize just how therapeutic and how much I needed that Wednesday night bus call, and the shows three or four nights a week."
Ray was not immune to the struggles of the previous year, but found it harder than ever to cope because he was unable to perform.
"For me playing on a stage, even as a kid, everything shut off," Ray reflected. "My parents went through their divorce when I was a child. Nothing mattered; none of that mattered, and nothing would happen when you were on stage. Nothing bad would happen. And so, being on there was kind of like, 'This is my bubble.' There's no emails, there's nothing. It's just me and this crowd, and my band. And we're going to play music and, and go on this journey with everybody.
"You do that so much that I think, I don't want to say I took it for granted, but maybe in a way you do," he added. "I think a lot of us aren't gonna be taking any of those things for granted anymore of that, now that it's been gone for as long as it has. So I'm excited to get back out there and see the fans."
See a list of Ray's Just the Way I Am Tour dates below, and find more information at MichaelRayMusic.com.
Just The Way I Am 2021 Tour Dates (headlining unless otherwise noted):
June 13 Caroline Music Fest Myrtle Beach, S.C.
*Support to Luke Combs
June 14 Wind Jammer Isle of Palms, S.C.
June 18 Dr. Pepper Park Roanoke, Va.
June 19 Country Fest North Lawrence, Ohio
*Support to Sam Hunt and Russell Dickerson
June 26 Smokin' Summer Jam Birmingham, Ala.
July 10 Red River Valley Fair Fargo, N.D.
*Support to Chris Young
July 17 Timberwood Amphitheater Hot Springs, Ark.
July 23 Power Plant Live Baltimore, Md.
July 24 Pinehaven Country Club Guilderland, N.Y.
July 25 Hampton Beach Casino Ballroom Hampton Beach, N.H.
July 31 Cam-Plex Heritage Center Gillette, Wyo.
Aug. 6 Antelope County Fair Neligh, Neb.
Aug. 21 Brown County Fair Aberdeen, S.D.
*Support to Nelly
Aug. 22 Central State Fair Rapid City, S.D.
*Support to Kip Moore
Aug. 25 The Pageant St. Louis. Mo.
Sept. 3 Ozark Amphitheater Camdenton, Mo.
*Support to Brantley Gilbert
Sept. 4 Touchdowns & Tunes Paducah, Ky.
*Support to Brantley Gilbert and Ashley McBryde
Sept. 10 Washington State Fair Puyallup, Wash.
Sept. 18 Swine N Dine Paxton, Ill.
Sept. 23 Island Hopper Songwriters Festival Ft. Myers, Fla.
Nov. 14 Tortuga Music Festival Ft. Lauderdale, Fla.
*Support to Jon Pardi