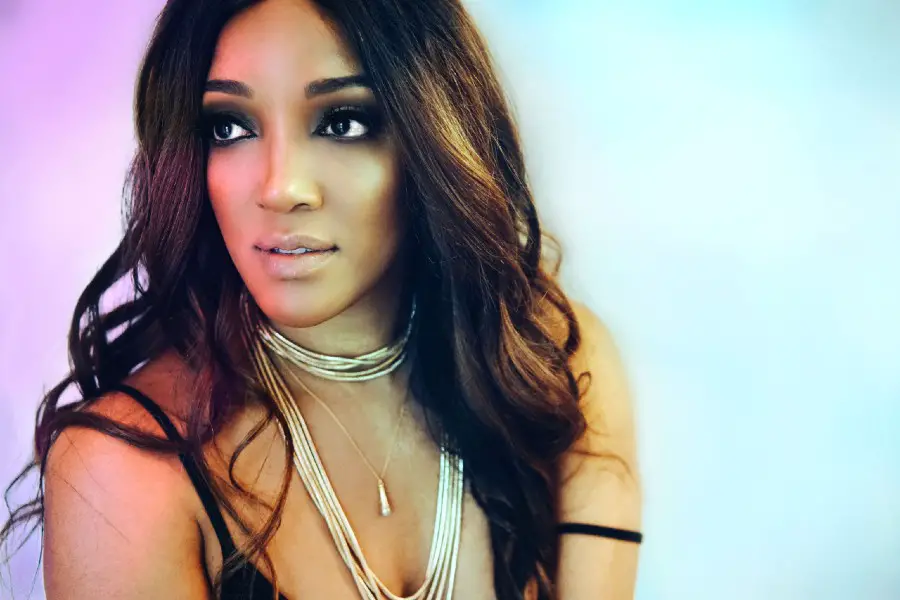 Mickey Guyton is heading to the Super Bowl! The country music singer was just announced as the performer for the National Anthem, ahead of Super Bowl LVI. Guyton joins an all-star list of performers for the game, which will take place on February 13, including Dr. Dre, Snoop Dogg, Eminem, Mary J. Blige, and Kendrick Lamar, who will all perform at halftime.
"Look at God," Guyton shared on social media. "I am shook, I am grateful, I am praise dancing… So excited to be singing the national anthem at #SBLVI on February 13th!"
👏🏾Look👏🏾at👏🏾God. I am shook, I am grateful, I am praise dancing…
So excited to be singing the national anthem at #SBLVI on February 13th! @nfl @nbcsports pic.twitter.com/bDdpyt1rCb

— Mickey Guyton (@MickeyGuyton) February 1, 2022
In a beautiful twist of fate, it was ironically while Guyton was watching LeAnn Rimes sing the National Anthem when Guyton was just eight years old, that her own inspiration for becoming a country music singer began.
"My church drove to Arlington, Texas, from Waco to see a Texas Rangers baseball game," Guyton recalled to CMT. "We were all the way up in the nosebleed section, and the announcer says, 'Please rise as 10-year-old LeAnn Rimes sings the national anthem.'"
Guyton's debut Remember Her Name album was released in September. The record is a culmination of all of the hard work Guyton has put in over the years, exacerbated by the genre's difficulty at embracing a Black female country artist.
"When you've been told no for so long, you eventually start to believe it. And I started to believe that I didn't deserve it," Guyton told the New York Times, adding that she was on antidepressants to cope with the numerous challenges she faced. "But you know, I've been in this town for a long time and I'm just as talented as everybody else. So I receive it and I accept it."
The mother of one has had more than her share of obstacles, but her Remember Her Name album isn't about hardships.
"There's so much on this record that is so positive, that is so inclusive," Guyton said. "It took them hearing 'Black Like Me' and 'What Are You Gonna Tell Her?' to be like, 'Oh.' I've been here all along. I'm still writing positive, inclusive songs. You guys just never heard them.'"
Last year, Eric Church and Jazmine Sullivan performed the National Anthem together for the Super Bowl. The Super Bowl LVI will take place at 6:30 PM ET, with the Cincinnati Bengals playing the Los Angeles Rams.