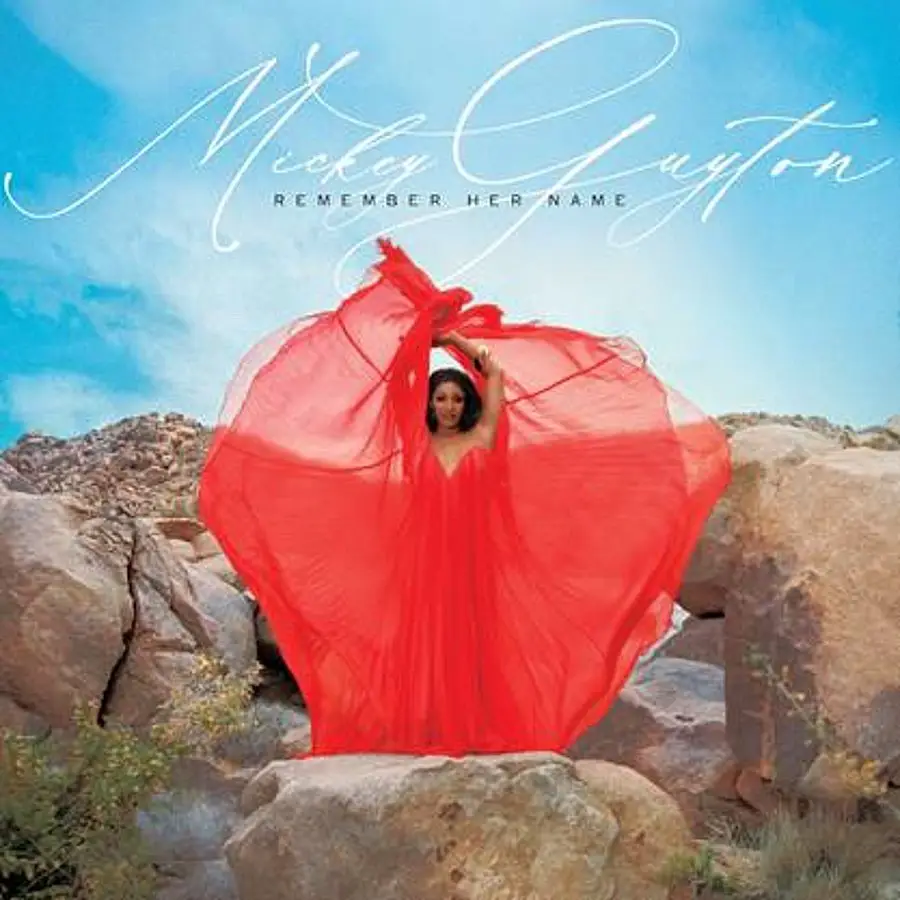 It is safe to say no one will soon forget Mickey Guyton's name anymore. The singer-songwriter just released her powerful debut album, Remember Her Name, a full decade after she first signed her recording contract. Since then Guyton, a Black female country artist, has faced what seemed like insurmountable odds, as she struggled to get her music heard, without caving to societal norms in country music that felt both disingenuous and irresponsible.
"What's being played on country radio has been played on country radio for the last 10 years — I can't do that," Guyton tells the New York Times. "I can't do it spiritually. I can't write songs that don't mean something."
Guyton almost gave up, more than once, all but convinced that her dream of being a female Black country artist was too far out of her reach. Songwriting appointments led to songs that she didn't relate to, and her point of view was silenced over and over again. It was enough to send her into a spiral that could have ended her career almost before it began.
"I'm on antidepressants because it's been that hard," Guyton concedes, pain exacerbated by her willingness to call out racism, such as after Morgan Wallen uttered a racial slur earlier this year, and country music's willingness to embrace his music, still, quicker than hers.
"When you've been told no for so long, you eventually start to believe it. And I started to believe that I didn't deserve it," Guyton said, adding that she turned to therapy to help her cope with her wide range of emotions. "But you know, I've been in this town for a long time and I'm just as talented as everybody else. So I receive it and I accept it."
Guyton also turned to alcohol to numb her pain, which she quit when she realized it was becoming a dangerous crutch to avoid dealing with her emotions.
"When I say I was drinking 365 days out of the year, I was literally drinking 365 days," Guyton reveals. "I probably wouldn't be in my marriage anymore if we had been drinking during the pandemic. It just gave me such clarity. Taking that substance out of my life, it was like, phewww. And then I saw my health. I could see it."
Guyton's frustration with the ongoing racial injustices in America led her to write and release songs that unapologetically shared her struggle, songs that ultimately led to Remember Her Name.
"There's so much on this record that is so positive, that is so inclusive," Guyton maintains. "It took them hearing 'Black Like Me' and 'What Are You Gonna Tell Her?' to be like, 'Oh.' I've been here all along. I'm still writing positive, inclusive songs. You guys just never heard them."
It might have taken an inordinate amount of time for Remember Her Name to be released, but it was, in many ways, worth the painful wait.
"This body of work, it means so much to me because it really is a body of work of self-rediscovery for me," Guyton says on Apple Music Country's Color Me Country. "I started out so excited, and so determined, and so bright-eyed, and green, and just wanting to do this so badly. Then life got in the way. When you're told no over, and over, and over, and over, and over, and over, and over, and over, and over, and over, and over again for nine years, eventually you start to believe it, a part of me almost still does, if you want me to be perfectly honest.
"This album is me rediscovering who I am and knowing that I am enough," she adds. "Some of these songs are way old, some of them are very new, but I rediscovered what made me, me, and accepting that, and loving that. That's what this body of work means to me."
Purchase Remember Her Name here.