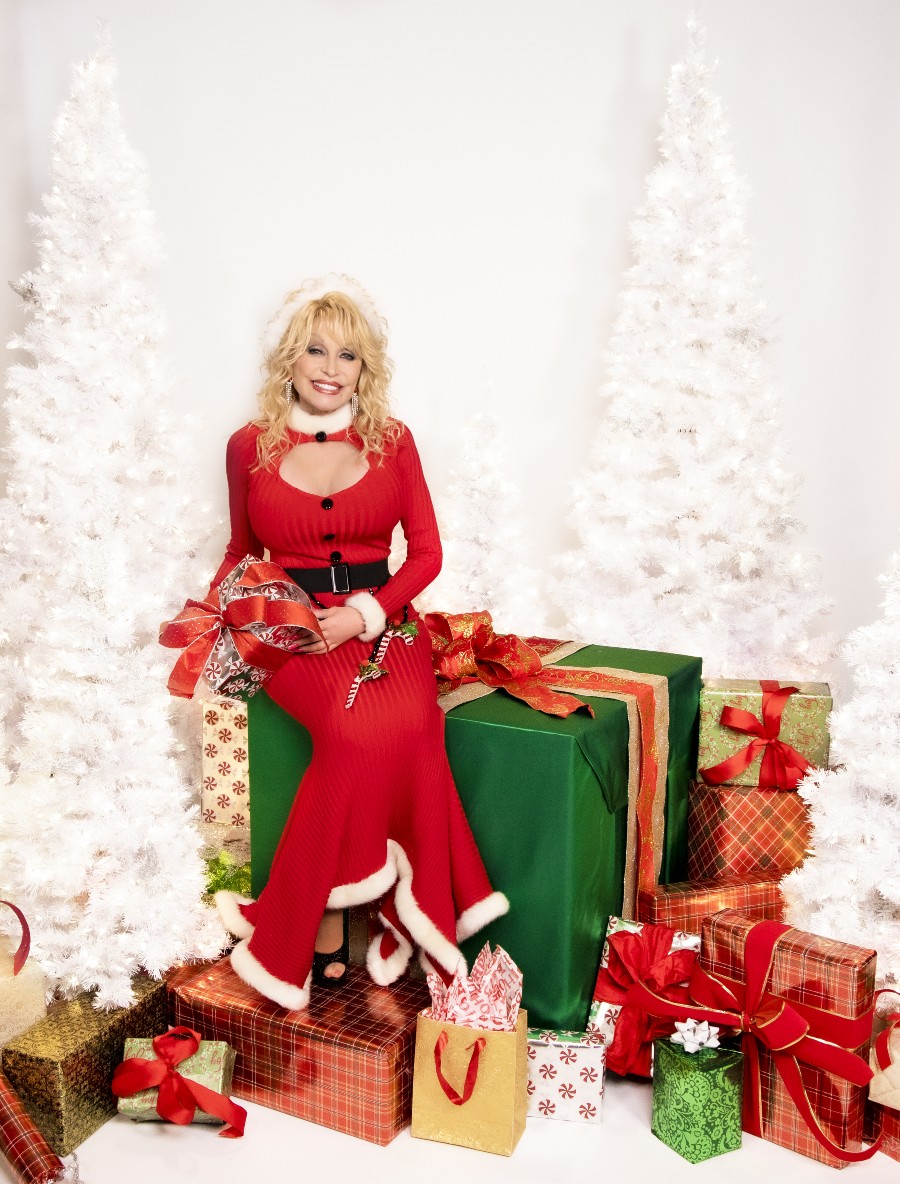 Only Dolly Parton could get away with this. Miley Cyrus recently revealed the surprising, and slightly antiquated, way her godmother asked the pop star to sing with her on A Holly Dolly Christmas.
"She faxed me," Miley said on The Graham Norton Show (via People). "She gets upset when you don't respond. And it's like, I'm sorry, I don't even know. Half the people watching your show might not even know what a fax machine is."
Miley also didn't know when she signed on to do the project that she would have to sing their duet, "Christmas Is," an original song written by Dolly, in the heat of the summer.
"Dolly reached out about doing a Christmas record with her and only for Dolly Parton do you sing a Christmas carol in July," Miley said. "But she makes physical records and so she had to get it turned in. I was singing about Christmas in the middle of L.A. summer, and only for Dolly."
A Holly Dolly Christmas set another record for the Country Music Hall of Fame member, topping Billboard's Top Holiday Albums chart one week after it was released.
"I am so proud and humbled to have my album reach No. 1 on the Billboard country and holiday charts," Dolly told Billboard. "Boy, what a great early Christmas present for me! Thanks to Billboard and the fans."
Chances are, Dolly is already hard at work on new record, since there is much more she wants to still accomplish.
"I'm touched and honored that I'm still around and that I'm able to still be important in the business," Dolly said. "I honestly feel like I'm just getting started. I know that sounds crazy but I really feel like I might have a big music career, record career. Who knows?"