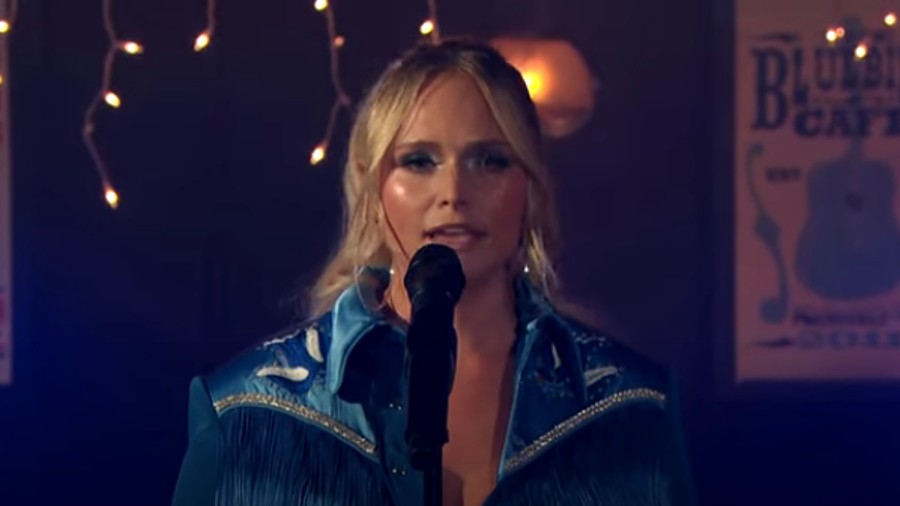 Miranda Lambert is heading into this weekend's Grammy Awards with three nominations, including two for "Bluebird." The song, which Lambert wrote with Natalie Hemby and Luke Dick, is nominated for both Best Country Song and Best Country Solo Performance, honors Lambert says are likely at least partly due to the timing of when the song was released.
"I think 'Bluebird' just came at a really crazy time," Lambert tells Entertainment Tonight. "I think the message of the song, we obviously would never have known what we were writing when we were writing it. But when it became a single, it was kind of the beginning of 2020. So I think it was kind of a little beacon of a song of hope for people. It was for us, so I'm really thankful that it came out when it did, and that it helped people through something."
Lambert will also perform "Bluebird" during the live Grammy Awards broadcast.
"It's very feminine and beautiful," Lambert hinted. "Also, there's an energy with my band and I, because we haven't played 'Bluebird,' really, since it's been 'Bluebird.' So we're really happy to be up there and playing music."
Despite her status as one of the reigning superstars in country music, "Bluebird" was Lambert's first No. 1 hit in eight years.
"2020 hasn't offered a whole lot to celebrate, especially for musicians," Lambert said at the time. "But I am celebrating this week. I'm celebrating happiness and the feeling of artistic freedom in a time where we all feel a little caged. I'm celebrating country music and all the joy it has brought to my life. I'm celebrating ALL the fans, the writers, the musicians, the crews, and bands, radio and streaming services, venues big and small for allowing me to have the most wonderful career for the last 17 years."
Other artists performing for the 2021 Grammy Awards include Ashley McBryde, Brandi Carlile, Mickey Guyton and Maren Morris, who is collaborating with John Mayer for her performance. Lambert is also nominated for Best Country Album, for Wildcard.
The ceremony will air from 8:00 to 11:00 ET on Sunday, March 14, on CBS. It will also available to stream live and on demand on Paramount+