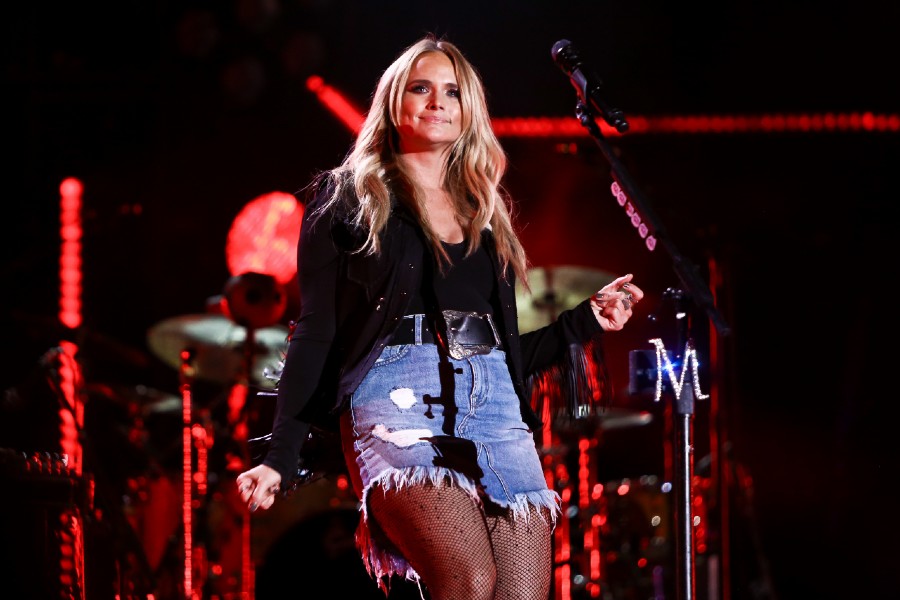 Miranda Lambert is breaking new ground once again. The country music superstar just announced she is opening her own bar in downtown Nashville, making her the first female artist to have a bar on Lower Broadway. Miranda Lambert's Casa Rosa will be located at 308 Broadway, in the heart of Music City.
"In true Miranda Lambert fashion, the two-time Grammy Award winning artist will make history in 2021 by partnering with TC Restaurant Group to become the first female country star to have a bar and restaurant on Broadway in Nashville, Tennessee," TC Restaurant Group said in a statement (via the Nashville Business Journal). "TC Restaurant Group and Miranda Lambert are excited to release more details in the coming week."
According to a permit, he 17,400-square-foot building is currently undergoing renovations to the existing space, including "adding a mezzanine and two restrooms to the second floor, and upgrading the bar areas and finishes."
Lambert unexpectedly spent 2020 off the road, which likely gave her ample time to work on Casa Rosa. She also enjoyed the extra time with her husband, Brendan McLoughlin, after their whirlwind courtship followed by getting married in early 2019.
"I think it was really good," Lambert admitted on SiriusXM's The Highway. "We didn't date very long before we got married. And so, we sort of got to just really, really, really get to know each other, because it was just us two with no distraction, at my farm outside of Nashville. I was really thankful for it because it made us really strong.
"I think it did that for a lot of couples, especially a lot of my friends don't really see their significant other because we're different directions all the time," she continued. "But with everything that happened last year, I think everybody was forced to sort of reconnect with themselves and with people that they really love and that are close to them."
Lambert joins several other artists who have downtown bars, including Jason Aldean, Luke Bryan, Alan Jackson, Dierks Bentley and others. Garth Brooks has also hinted that he is planning on opening a bar as well.
Lambert just released her current single, "Drunk (And I Don't Wanna Go Home)," a duet with Elle King. Find the song at MirandaLambert.com.