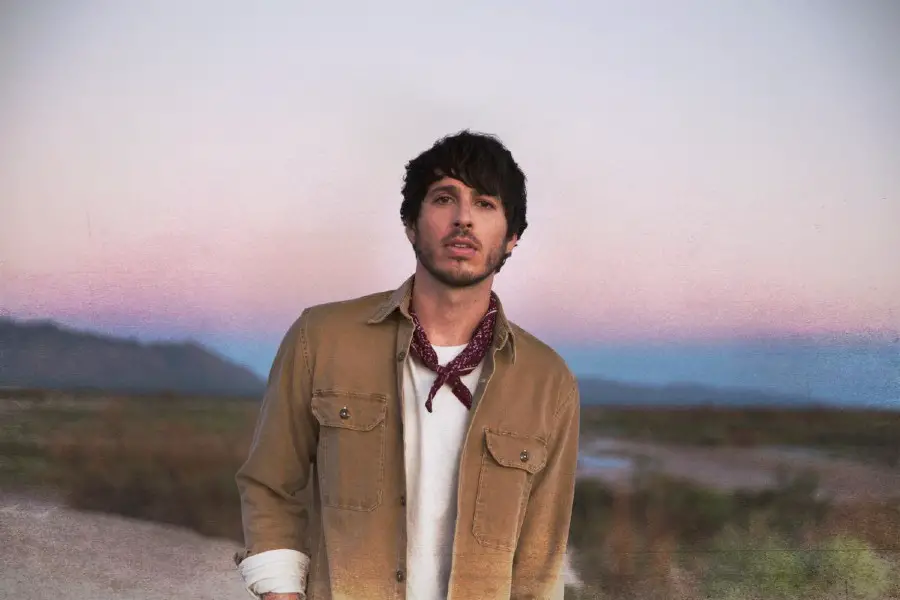 Morgan Evans was already a big star in his native Australia when he made the decision to relocate to Nashville, Tennessee, the country music capital of the world, in 2015. The move halfway around the world meant not only starting at as a new artist all over again, but leaving behind his family, his band, his home and more, placing all of his bets on one impossible decision.
"I don't think I knew what anxiety or loneliness was until then," Morgan recalls to Rolling Stone Australia. "I never want to feel like I'm complaining, but just to be honest with you, moving to Nashville as a songwriter or a guitar player or a singer – or all of the above … It was the hardest thing I've ever done and probably will ever do."
"It's so lonely," he continues. "There's already thousands of people here that are better than you, at what you headed here to do. And they don't need you, they don't want you really."
In the five years since Morgan moved, life has definitely started looking up. The 35-year-old released the No. 1 record, Things That We Drink To, in 2018, which included the hit singles, "Kiss Somebody" and "Day Drunk." He also married fellow singer Kelsea Ballerini in 2017, and the couple just purchased their first home together, located in Nashville.
"When you get locked in for a few months you realize that maybe a little more space is better," Morgan says of the move. Although 2020 has been challenging, in many ways, for Morgan, one of the bright spots in the year has been so much time with his wife.
"We found out that we actually really like each other, which is fantastic," Morgan gushes. "Some of our friends were not so lucky in that respect this year."
The pair met, initially, at Country Radio Seminar in Nashville, but it wasn't until Kelsea went to Brisbane the next month, to co-host the 2016 CMC Awards that sparks flew — and quickly ignited.
"I mean, everything happened in fast forward," Morgan recounts. "We went on our first date I think four days later here in Nashville and we got engaged eight months later."
"She's obviously beautiful, she's sweet; but she's super funny too. I didn't know about that until we started hanging out. It was like, everything, I was done, all in," he remembers. "We didn't really have time to mess around. It was like, 'This is how it is. This is how I feel. This is how I feel. Good. Me too.' It was very much an open, candid conversation about all things. It clicked so quickly."
Morgan had the biggest tour of his career planned in 2020, marking the first time he was traveling with a band, instead of his famous loop that he always performed with — and performed well. Instead, he has remained off the road, dreaming of the moment when he gets to perform again. Still, through all of the setbacks the year has brought, the singer feels nothing but gratitude for how his life has turned out.
"I feel very lucky to be doing this," he boasts. "I'm going to do it as best as I can … Even on a bad day you look back and 15-year-old you would be like, 'You're such a bad a– right now', you know?"
Morgan just released a cover of Mariah Carey's "All I Want for Christmas is You." The song is available for download on iTunes.