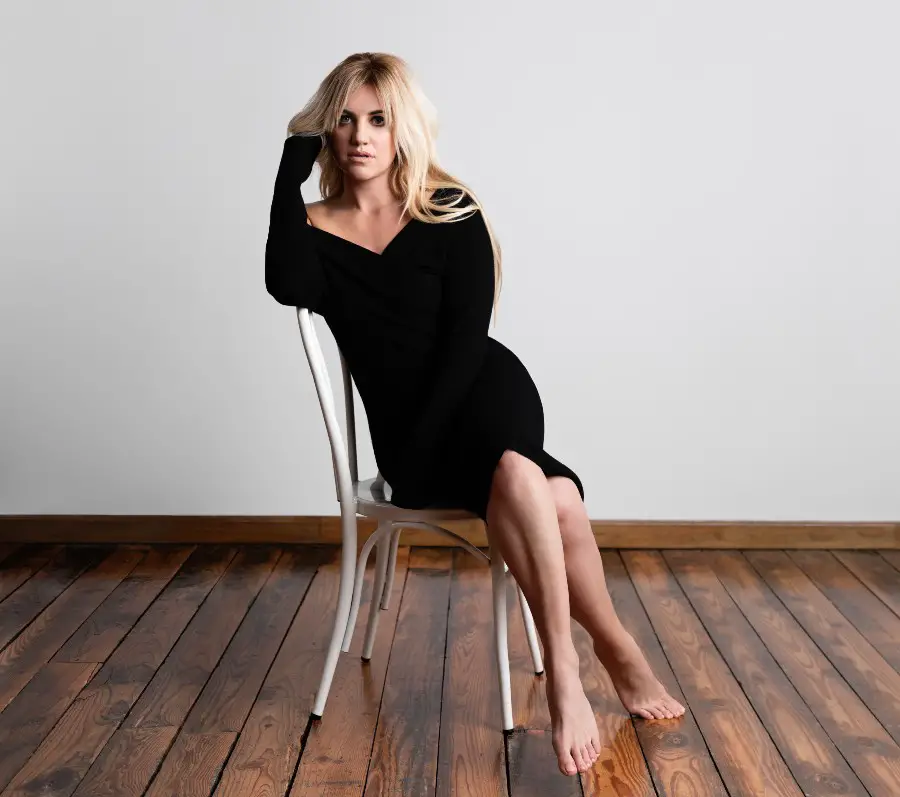 Morgan Myles is giving Everything Nash readers an exclusive first look at the acoustic video for "Sanctuary." The powerful song was inspired not only by one of the most devastating times in Morgan's life, but also how she found the faith to move forward in spite of unimaginable heartbreak.
"I've been so very blessed to have been brought up in a big family that remained super close," Morgan told Everything Nash. "When my grandfather suddenly passed from a cancerous brain tumor, my family was obviously devastated. Not too long after, my cousin, who was more like my brother and best friend, was diagnosed with a mutated gene of what our grandfather had. Not one person in our family was over grieving Pipi, and now we had to build the strength to help Mac fight this inevitable fight with glioblastoma — something no one has survived. I once again felt heartbroken and helpless."
Morgan's cousin, Mac, was only 33 when he passed away. In her sorrow, Morgan turned to music to help her process her emotions, and in many ways find the faith that she knew would sustain her in the troubled time.
"The only thing that helped me walk my way through was songwriting," shared the singer. "When I wrote 'Sanctuary,' I had this whole chorus lyrically and melodically before I got into the room with my fellow co-writer, Steve Pasch. I may have been in a publishing house, but I was mentally in a church praying to God to help heal my cousin, my family. 'Sanctuary' is about the love we have to have for one another to get through the dark times. Love is the highest healing power we have.
"I truly believe this song is so relatable to so many for whatever our heavy hearts are going through," she continued. "It's a prayer. We are all going through something. Why don't we comfort each other with love rather than hate? Writing songs about my cousin is what keeps his memory alive for me. I cry tears, not from the sadness I feel writing this, but because of how lucky I was to have such an incredible person in my life for as long as I did. His love will always be my 'Sanctuary,' and for that I am so blessed."
All of Morgan's music can be found by visiting her website.
Photo Credit: Courtesy of Elicity PR / Jeremy Ryan