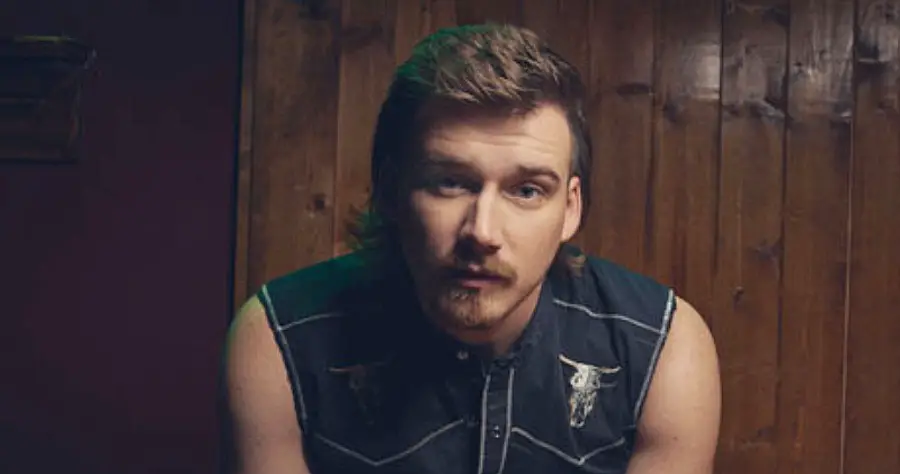 Morgan Wallen was to make his debut performance on Saturday Night Live this weekend. Unfortunately, the invitation has now been rescinded, after videos posted on social media showed the singer partying over the weekend, amid a large crowd of people, ignoring all guidelines recommended by the health department, including wearing masks and social distancing.
In a video Morgan shared on social media, he admits he made a mistake, and takes full responsibility for his actions, vowing to make different, and healthier, choices in the future.
"I'm in New York City, in a hotel room," Morgan said. "I was getting ready for SNL this Saturday, and I got a call from the show letting me know that I will no longer be able to play. And that's because of COVID protocols, which I understand. I'm not positive for COVID, but my actions this past weekend were pretty short-sighted, and they have obviously affected my long-term goals and my dreams.
"I respect the show's decision, because I know that I put them in jeopardy," he added. "I take ownership for this. I'd like to apologize to SNL, to my fans, to my team, for bringing me these opportunities and I let them down."
Morgan, who became a father in July, says the experience has been an eye-opener for him.
"On a more personal note, I think I have some growing up to do," Morgan shared. "I think I've lost myself a little bit. I've tried to find joy in the wrong places and I don't know, it's left me with less joy. So I'm gonna go try to work on that. I'm gonna take a step back from the spotlight for a little while, and go work on myself. I wish I could have made country music and my fans proud this Saturday, but I respect the decision once again."
The 27-year-old was told by SNL producer Lorne Michaels that he could come back another time instead.
"That means a lot to me. Thank you for that," Morgan said. "And lastly, I know that I'm taking some heat — a lot of heat — but I just wanted to let you guys know that your messages of encouragement haven't gone unnoticed, either. It may be a second before you hear from me for awhile, but I'm gonna go work on me, and I appreciate y'all respecting that. And I'll take to you soon. Love you."
Miranda Lambert responded to Morgan's video, saying, "You're a sweetheart. We got you."
When Morgan made the surprising announcement that he was a father, with his  former fianceé, Katie Smith, he vowed to live a life that would make his son proud.
"Since you came into the world Friday, I see mine differently now. It's not just me anymore, and I'm glad it's not," he said at the time. "This year has been the hardest of my life in so many ways, but that's not what I will remember it by. You are. You are a gift and this tough year just made sense.
"I'll be the Dad you deserve as well as the co-parent your mother deserves," he continued. "Since you were born, I know that every decision I make will be with you in mind. I promise I'll always protect you, and do my best to be an example of a good, godly man just like my daddy was for me."