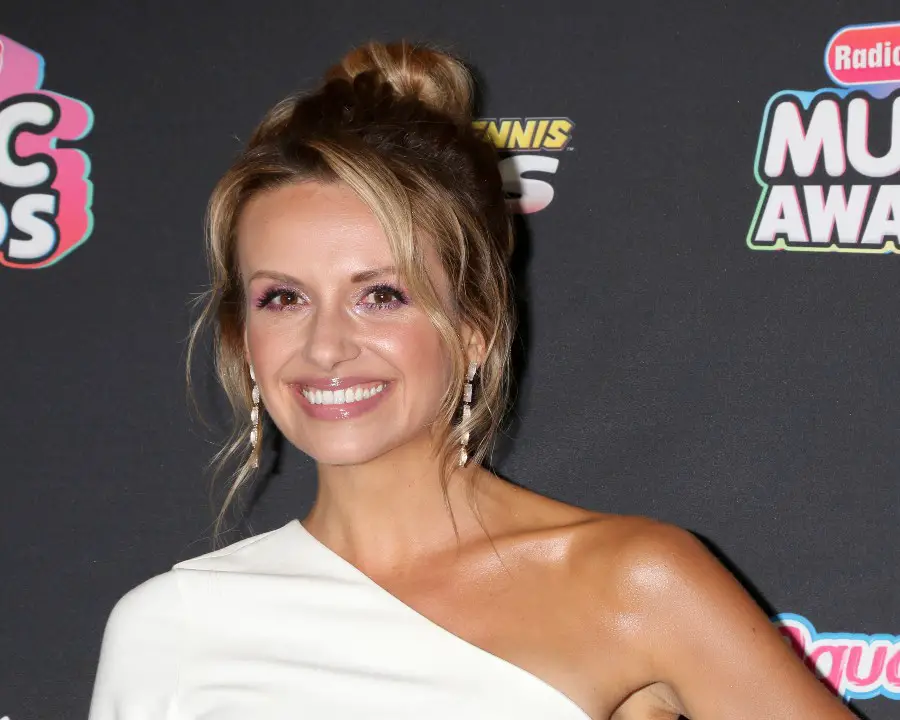 Carly Pearce was watching her marriage to Michael Ray unravel, while also being forced to come off the road — her favorite place to be — because of COVID-19. The challenges would be enough to send anyone into a downward spiral, but Carly is continuing to move forward, not unscathed, but emboldened.
"I'm stronger than I thought," Carly told ET Canada, adding that if anything, her divorce should be a reminder to others that she, and other celebrities, are just like anyone else.
"It's so easy to look at artists like myself or whoever, and think that their lives are perfect," Carly shared. "That's just not a reality for any of us. I think when you go through a lot of changes in every aspect of your life, you kind of just realize imperfections are kind of what make us all ourselves."
Neither Carly nor Michael have publicly spoken about the reason for their surprising split, and likely never will.
"Hopefully, people respect us to understand that we are humans and I certainly didn't get married to get divorced," Carly acknowledged. "Things happen, and I think it's just something that has to stay between the two of us. I've felt the love of fans and appreciate that. I think it's one of those moments that [is like], 'You're a human.'"
There is a positive end to this difficult year for Carly: four CMA Awards nominations, up from one she received last year.
"I feel like I'm living out this Cinderella story," the former Airbnb cleaner acknowledged. "I also am so grateful that it didn't happen for me overnight because I think it makes these moments way more special for me."
"Anybody who's out there cleaning toilets with a dream, you can do it too," she added.
Carly just released her new single, "Next Girl," from an upcoming new album. The song, like so many of her previous tunes, is at least a hint at to what might have gone wrong in her marriage.
"If you listen to any of my music and listen to the stories and the way I tell my stories through songs, I think that's always been a huge part of it for me — being honest and being authentic," Carly said. "This new music in 'Next Girl' is no different than that."