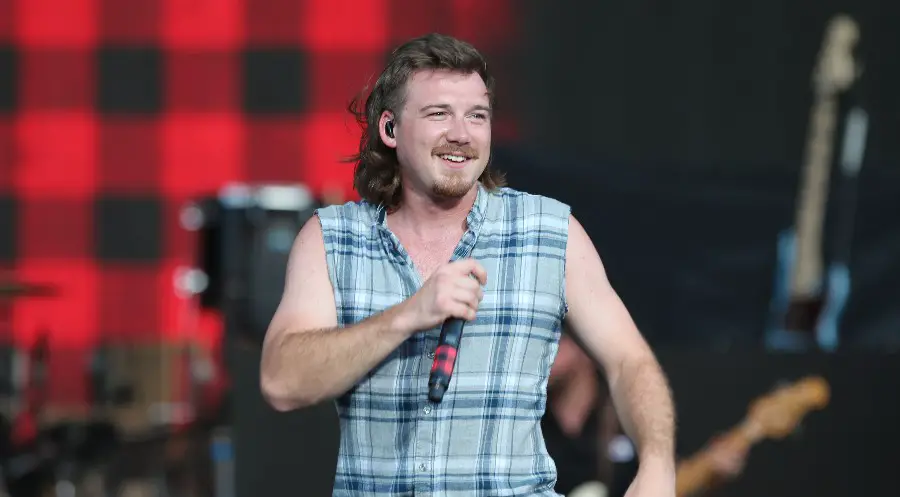 Morgan Wallen learned he was famous the hard way. The 27-year-old had no idea he was a major celebrity, until videos surfaced of him partying ahead of what was supposed to be his debut Saturday Night Live performance. Although that appearance was canceled (and later rescheduled) because Wallen failed to follow COVID-19 safety protocols, Wallen says the moment became a wake-up call that he desperately needed.
"I guess that's when I truly figured out that things are different now," Wallen recalled to People. "That was the moment for me. I knew that I was becoming more and more popular, but I didn't realize it was to that extent."
Wallen may not have known how famous he was, in spite of numerous multi-platinum, No. 1 hits, but he does give himself a bit of grace for unintentionally getting caught up in the sudden rush of fame.
"It's fun," Wallen said of being the center of attention. "I wouldn't do it if it wasn't fun. It's a high in a way. It's almost like I have access to a drug that a lot of people don't have access to. Honestly that's kind of what it feels like."
Wallen didn't know how famous he was then, but he knows now, which is why he readily admits he "should have been more aware."
"I had to take a step back and really look at when I took that turn," reflects the singer. "That's when I started realizing what the term 'superstar' meant. I mean, I get it. I understand that I offended some people, especially with everything going on in the world. I understand that … I'm not a malicious person."
Wallen just released his ambitious 30-track, Dangerous: The Double Album, with the title track inspired by legal woes he found himself in last year, when he was arrested for disorderly conduct and public intoxication. While Wallen has determined to be more responsible, especially with how he acts in public, he admits that he will always live life a little on the edge.
"[I'm] a little bit rowdy. I'm a little bit wild. It's just how I am," he says. "I like to think I'm kindhearted, so I don't beat myself up too hard for the things that I don't always do that I planned."