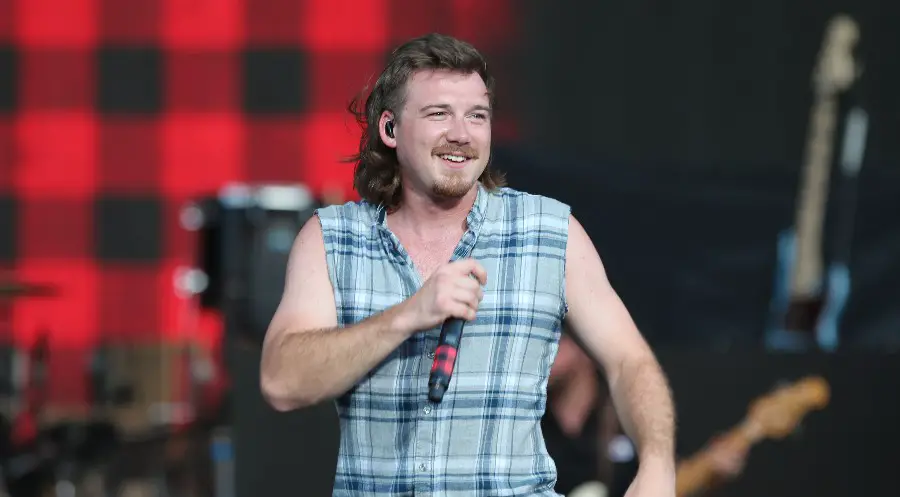 Morgan Wallen's Dangerous: The Double Album, is out now. The ambitious 30-track project was recorded largely during the pandemic, with the title inspired, at least in part, by his own personal troubles he got into last year, including an arrest for disorderly conduct.
"I wrote that song after I got into a little bit of trouble," Wallen tells ABC Audio, speaking of "Dangerous." "You know, we added a love interest story into the song just to make it hopefully relatable to a larger amount of people."
"But it's honestly a song that I wrote to myself a couple weeks later," he adds. "I feel like I learned some things, and I wanted to write it to myself, like a letter almost."
Wallen's woes also included being disinvited from his original debut on Saturday Night Live, after videos surfaced of him partying in a large group of people, without social distancing or wearing masks, during the height of the coronavirus pandemic.
"It just seemed like, 'What a better way to describe the album, too, as lessons I've learned and things that I wanted myself to know?'" Wallen maintains "So it felt just appropriate to entitle the whole project that."
Wallen had a full year of touring planned last year, but when those dates were canceled, he realized he could utilize his time in another way: by recording a double record.
"I personally didn't think it was gonna be possible just because I was scheduled to do a lot of touring," says the singer. "But when everything happened the way it did, I thought, well, maybe this might be possible. Then fortunately, I was able to write four or five songs really at the beginning of quarantine, kind of just right off the bat, which got us to a number of about twenty-five that made me feel confident that it would actually be something that we can do."
Dangerous: The Double Album also includes his current single, "7 Summers," and his recent No. 1 hit, "More Than My Hometown."
"It was more of a song about being true to yourself, along with praising our hometowns, because we feel so proud about them," the reigning CMA New Artist of the Year said of "More Than My Hometown," which he wrote with HARDY, Ernest K. Smith, and Ryan Vojtesak. "It kind of had a double meaning for us when we wrote that song. I'm very proud of how it turned out. I'm glad that it's gotten the audience that it has. It's one of my favorites."
Wallen will celebrate the release of Dangerous: The Double Album with a livestream concert from the Ryman, on Tuesday, January 12. Get details, and purchase the record, at MorganWallen.com.