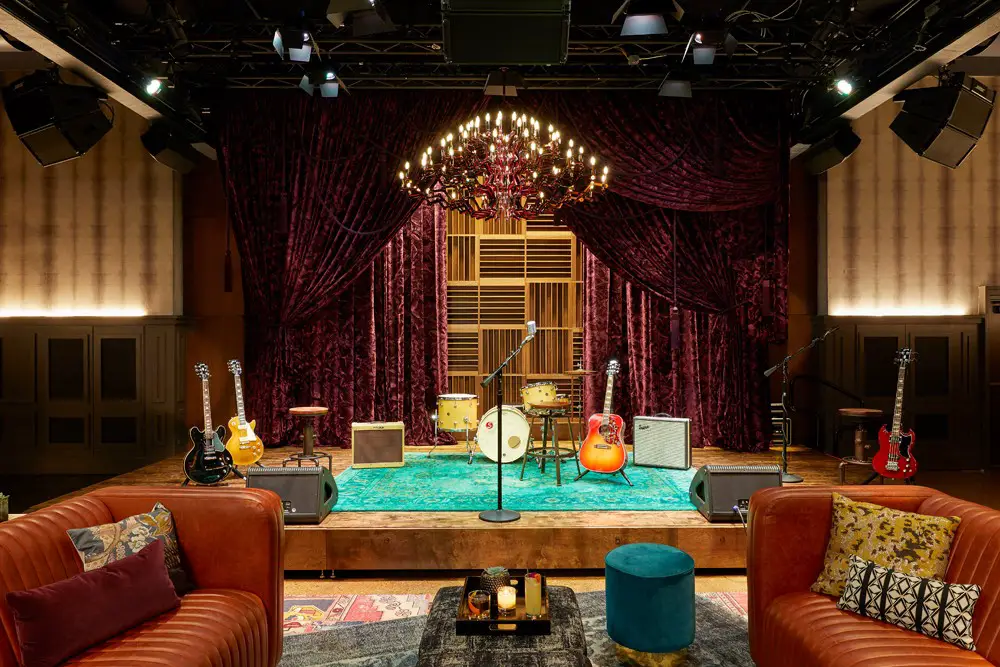 While much of the world was shutting down last year as the global coronavirus pandemic impacted the United States, the staff at Analog, a music venue inside Nashville's Hutton Hotel, was getting busy. With Jill Moody, Director of Programming & Entertainment Sales at Hutton Hotel, at the helm, Analog became the live streaming launchpad for artists like Lady A, YOLA, Moon Taxi and more, along with a video shot by Keith Urban and BRELAND, podcast recordings, TV show filmings, and even the debut episode of Clint Black's Talking in Circles series on Circle All Access, featuring Darius Rucker.
"Once we realized that we were going to need to re-strategize what we were doing, my biggest concerns were the folks that we had events with that no longer were going to have events with us, and how were they going to make money?" Moody tells Everything Nash. "Personally, the majority of my friend group are all entertainers or musicians and things like that. So I knew firsthand how every show on their calendar being canceled was affecting them.
"The thought was in the very beginning, as we were probably 80 percent of the way set up for livestreaming, and we needed to do a few things to get that going," she continues. "So it was like, 'Well, let's try this. See what happens'. We didn't have a YouTube page. We set up a YouTube page. We figured out how to get into our socials and we livestreamed to YouTube and on Instagram."
Moody had no idea when they branched out into other ways for artists and songwriters to perform, that they were offering a long-term solution.
"It was just a really kind of short-term goal in the beginning," Moody acknowledges. "I don't think we thought this was going to last a year, but it was, 'What can we do to help these independent artists, help get them through paying their rent this month?' When I came to Analog, it was still relatively new. It took a lot of folks taking a chance on Analog, and connections that I had made over the last years of being here. So I feel like the local community and the local artists and agents had been so supportive of me coming to Analog and of the venue. It was something that we needed to do to make sure that we were giving back to the people that had supported us over the last few years."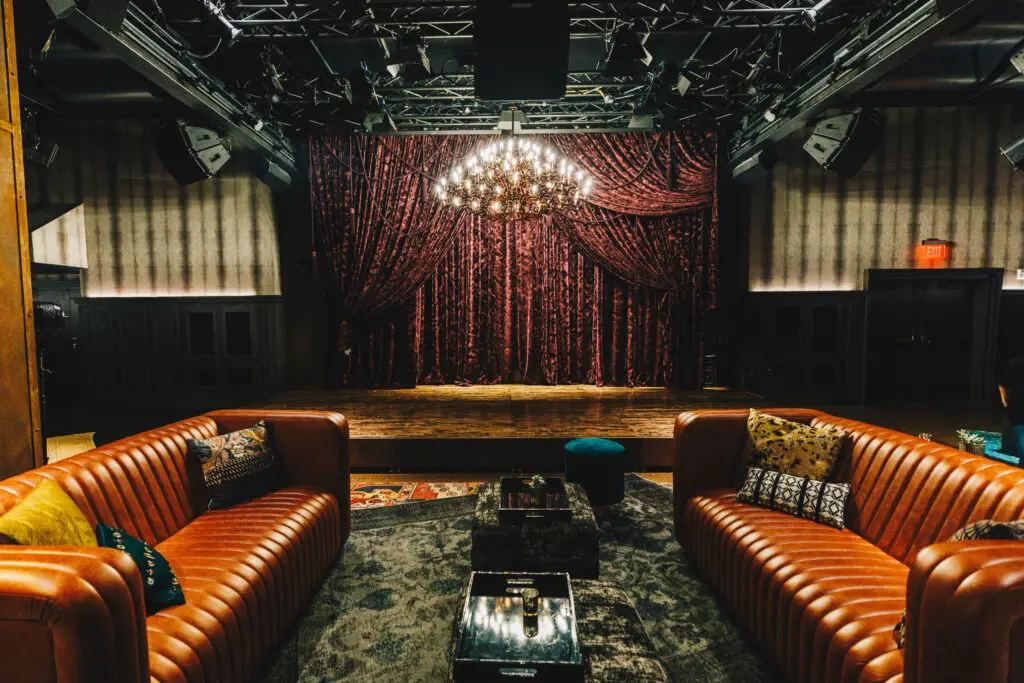 Moody was as shocked as everyone to realize the long-term effects of COVID-19, especially on the music community.
"I think that was probably about a month or so in, when initially I think we all looked at it like, 'Okay, we're going to clear the calendar for the rest of March and probably April,'" Moody shares. "Everyone had high hopes that this wasn't going to last as long as it did. I would say probably mid-April is when it really started to look like things were not going to be turning around, especially for the summer. And so, that's when we really started talking about what our options were going to be. How were we going to handle the shows that we had on the books for the rest of the year, and what were we going to do with the studios and how we were going to make that happen, if things continued in the downward pattern as far as COVID numbers? It was probably mid-April when we really realized this is going to take some time."
Once Moody began to pivot, she realized that she could offer something unique to entertainers, something few other venues could offer.
"We are connected to a hotel, but the hotel was closed," Moody shares. "So we could also offer a space that was safe. You didn't have to worry about people being in the building. And it was such a small staff that I felt very confident that we could offer doing these livestreams safely. That was a priority. It wasn't, 'Let's just invite people in and do these livestreams.' It was, 'We have all the necessary precautions in place. We can do this safely. We can help make them some money,'  more than anything. It was just making sure that we could take care of the people that help take care of us."
Analog plans to do a soft opening in July, with a celebratory grand reopening in September. More details about that event, which will benefit Musicians on Call, will be announced in the near future. Keep track of updates at AnalogNashville.com.